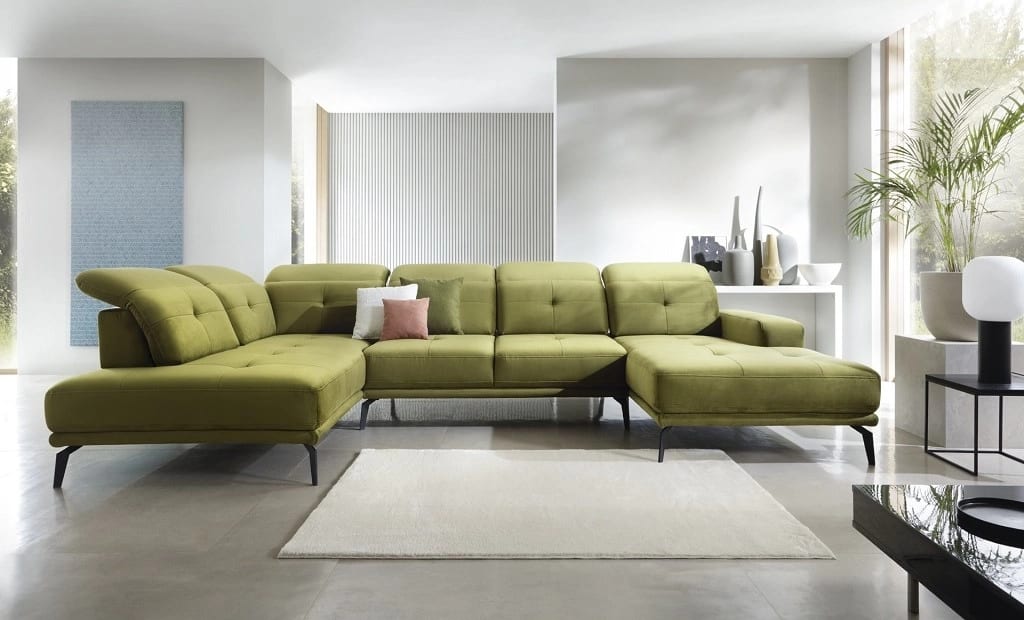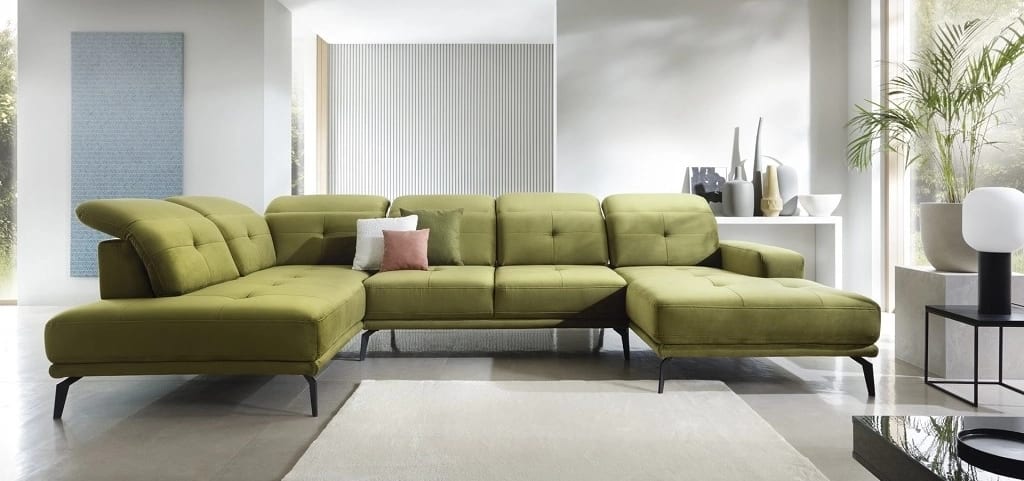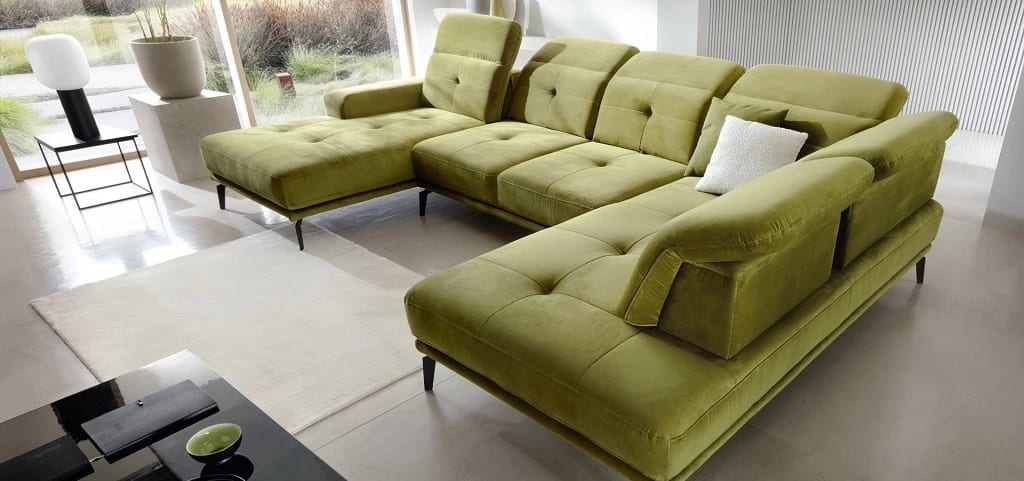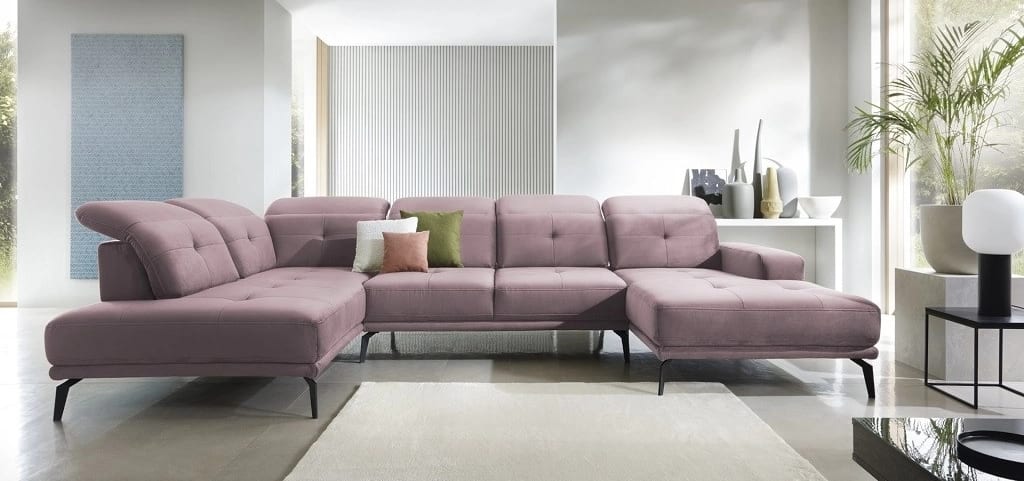 Bretan - modern style
Are you thinking about making changes to your living room, but you don't know what piece of furniture could become its central point? Or maybe you are arranging a new home and looking for an interesting, but also modern and comfortable piece of furniture? At ELTAP, we have something for you! The Bretan corner sofa is one of the most comfortable, modern and captivating products in our offer. The designer corner sofa has been created specially to offer not only maximum comfort, but also to make the room cozy and elegant. The furniture is fully upholstered with high-quality fabric and decorated with elegant quilting. Large dimensions and modernity are the features that distinguish Bretan.
Bretan - legendary comfort
The comfort provided by the Bretan corner sofa is due to the seats filled with highly elastic HR foam with increased elasticity and durability. This ensures a perfect fit to the anatomical shape of the body and guarantees a pleasant rest. You can sit the way you want and feel relaxed for hours thanks to the adjustable headrests and extendable backrests that support your body exactly where you need it. You can easily adjust the backrest position according to your activity to get a more upright position or to lie and read comfortably. Characteristic, black legs with an interesting shape provide the furniture with originality, and the comfortable armrest allows for a comfortable rest. It is also worth mentioning that the legs of the furniture are as much as 18 cm high, which makes it easy to keep clean under the corner sofa. What's more, you can also choose from different colors of the upholstery to easily find a piece of furniture that suits your needs. Bretan is perfect for both classic and modern interior arrangements. Its dimensions are: 352 x 201 x 107 cm - thanks to this, the furniture will fit perfectly into spacious living rooms.
Bretan - a corner sofa for those looking for modern solutions
The Bretan corner sofa is a piece of furniture with perfect shape and clever functions, ideal for meeting many furnishing needs and offering excellent comfort. Let's not forget that Bretan has other advantages besides comfort. For example, elegant quilting enriching the appearance of a corner sofa or solid upholstery material that makes the furniture look beautiful. Bretan is a corner sofa made in the spirit of modernity, so invite it to your home and check what magic it will bring to it.
Interestingly shaped black legs
Stylish stitching and quilting
Adjustable headrests
Retractable backrests
Large dimensions
Comfortable armrest
Modern design
The seat is made of highly elastic HR foam, guaranteeing comfort and longer use without unsightly dents
Corner sofa width: 350 cm
Corner sofa depth: 205 cm
Height with cushions: 107 cm
Seat depth: 69 cm
Seat height: 44 cm
Legs height: 18 cm