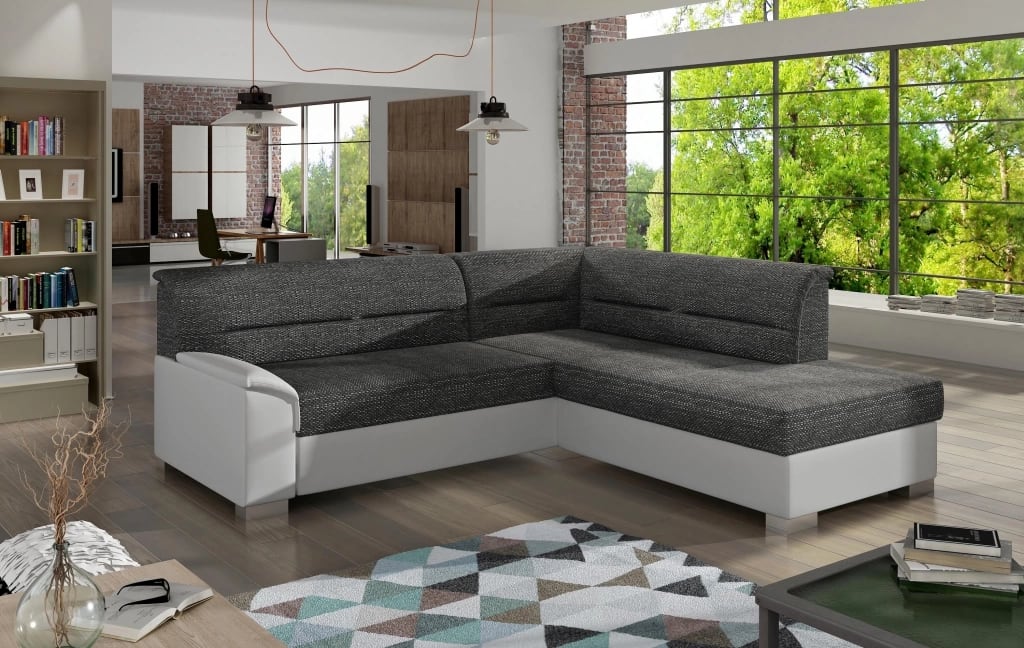 Available colors: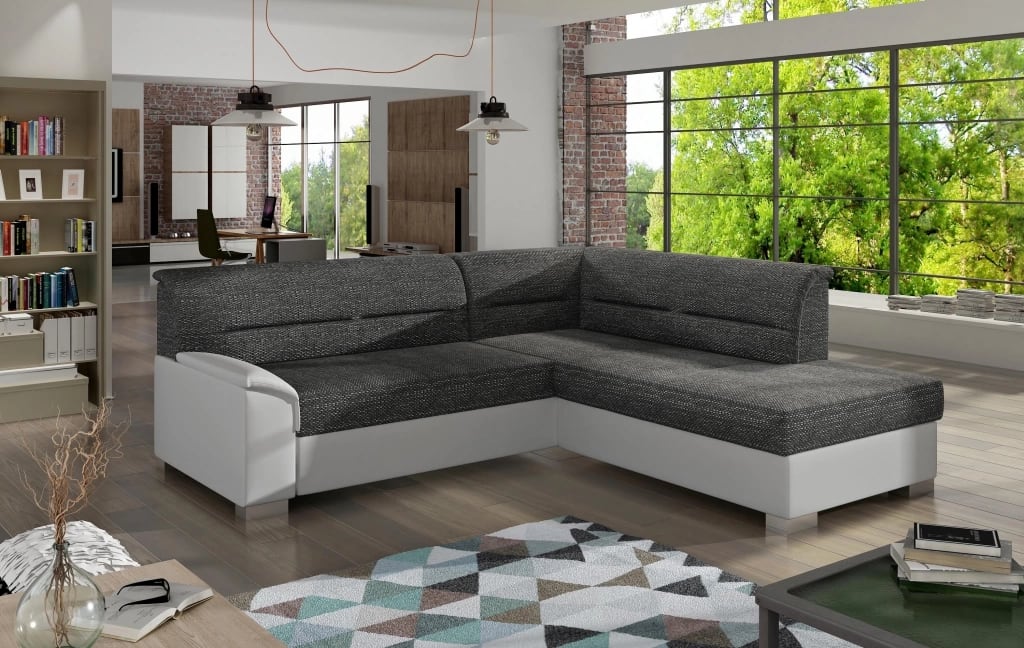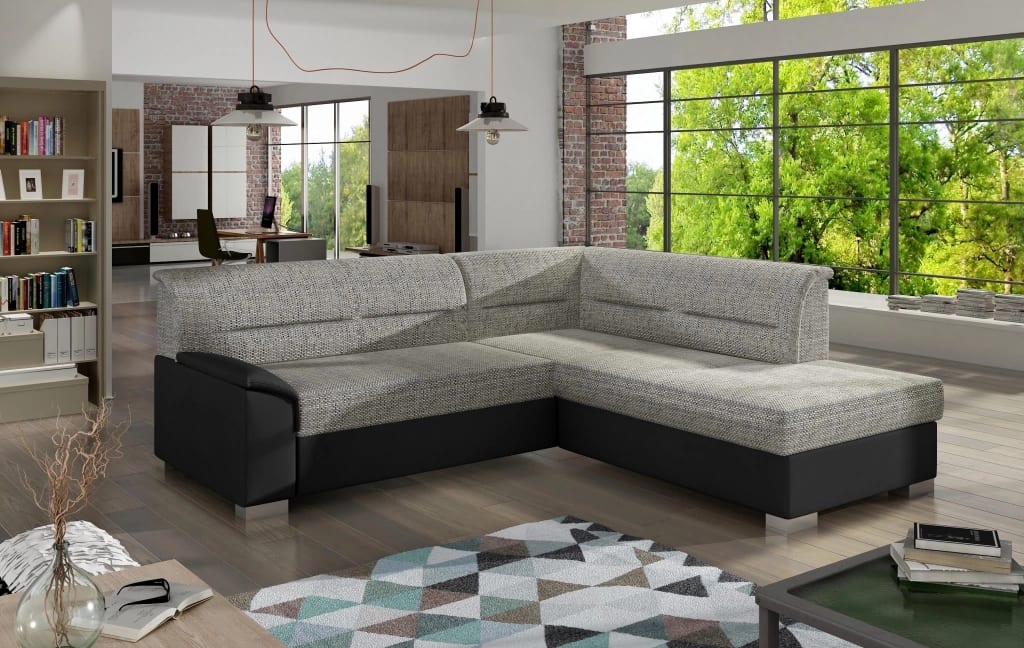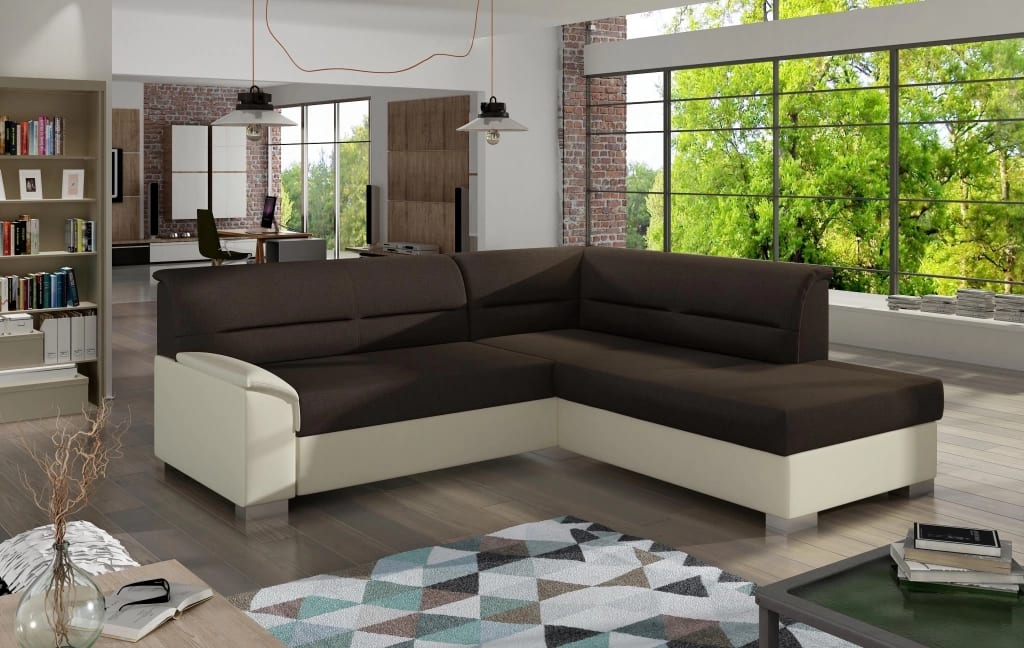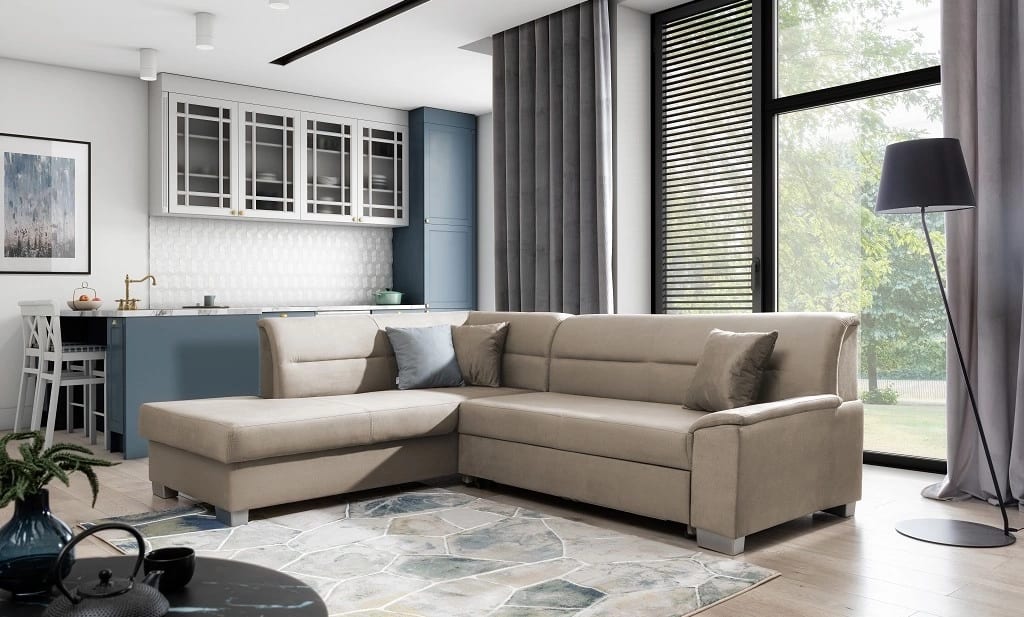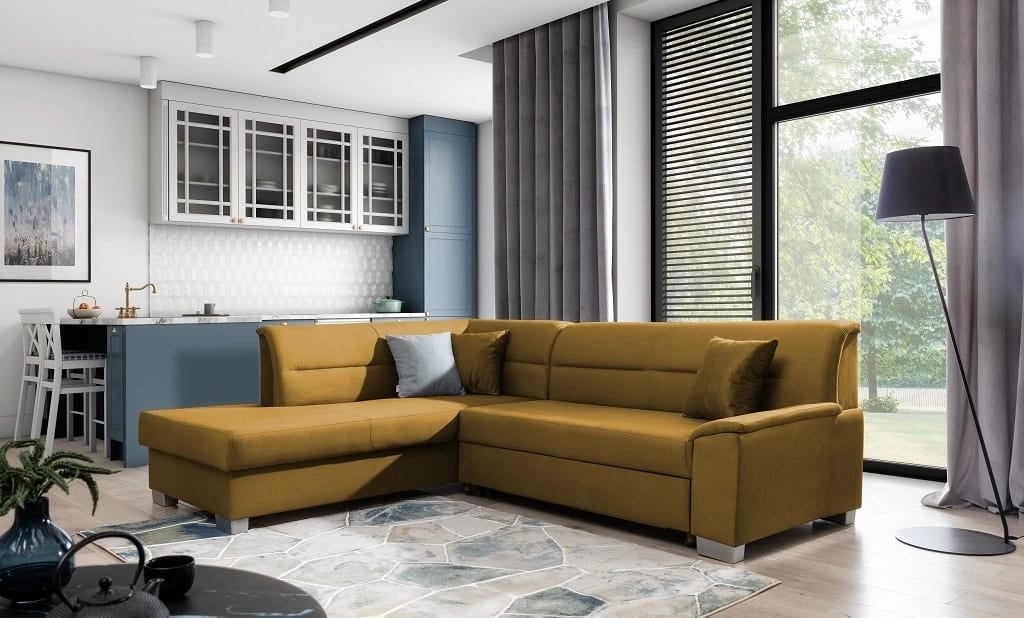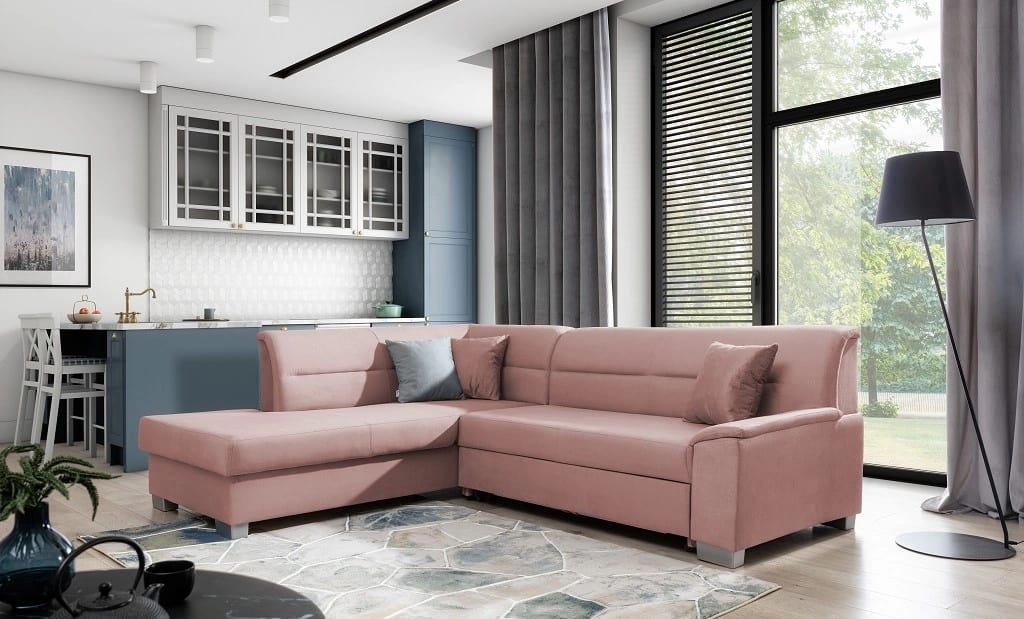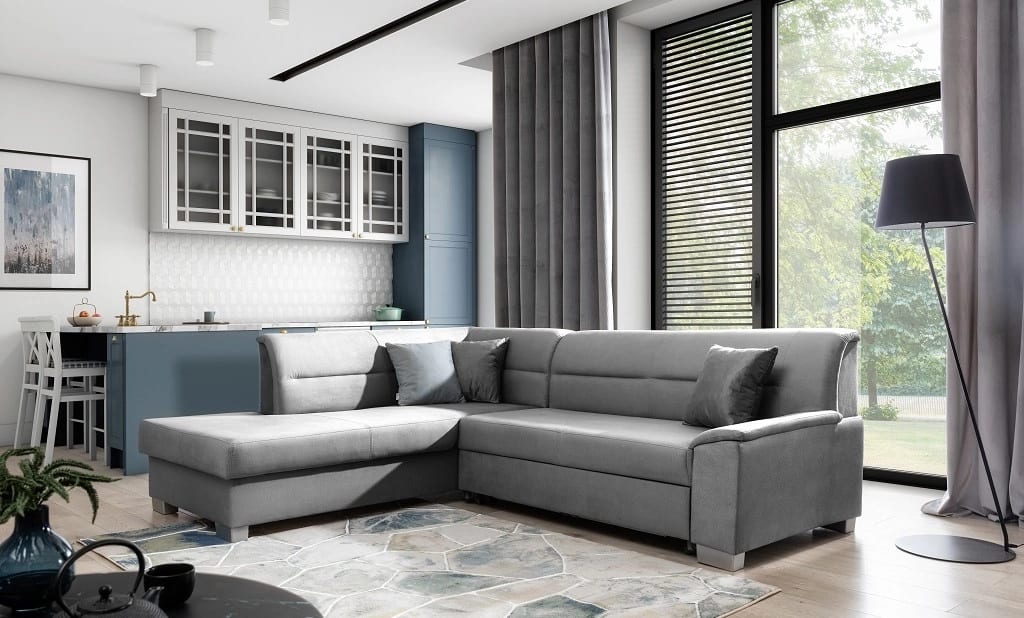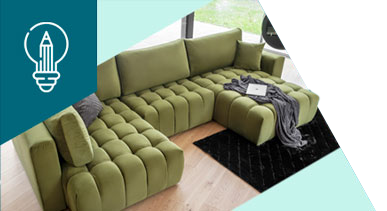 King of the living room, i.e. a corner with a sleeping function!
Follow our advice and choose the perfect piece of furniture for your interior.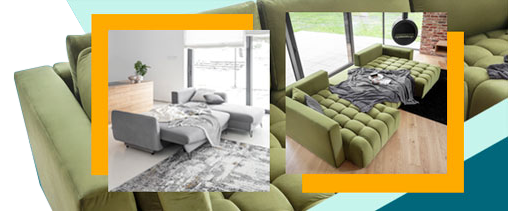 Bergen corner sofa
Elegance lies in simplicity, the best proof of which is the Bergen corner sofa. A classic model combined with a tasteful design gives the effect of a stylish lounge furniture, which is perfect as the central decoration of the living room.

Bergen corner sofa - ideal for Scandinavian-style interiors
The Bergen model is a piece of furniture with a traditional structure, the charm of which lies in the details in the form of backrests with delicate finishes giving expressiveness. Subdued, harmonious color combinations, the material from which the upholstery was made and the overall design perfectly match the style characteristic of interiors decorated in accordance with the Scandinavian trend. The Bergen corner sofa will be perfect both in combination with wooden furniture and made of modern plastics. A wide selection of colour sets makes it possible to match the furniture to the overall interior design.

Bergen furniture - functionality and elegance
The comfort of rest is a key aspect when choosing a specific model of upholstered furniture. The Bergen corner sofa is equipped with T30 foam seats, reinforced with wave springs. Thanks to this, it allows for proper positioning and supporting the body while resting. Flexible filling minimizes the risk of unsightly cavities in the seats and backrests, even during long-term use. The corner sofa is dedicated to both owners of spacious interiors and people who are looking for a multifunctional piece of furniture. The dimensions of 250x208x87cm and the folding function of the dolphin type provide the user with spaciousness and comfort. An intuitive unfolding system and a spacious bedding container located in the ottoman are an additional advantage that makes the use of the furniture even more pleasant.
The Bergen corner sofa is eagerly chosen by people who love solid, elegant and subdued furniture that improves comfort during relaxation.
Backrest with delicate finishes
Upholstered backrest of the furniture
Seats made of T30 foam, reinforced with wave springs
Equipped with a sleeping function
Model available in many colours
Bedding container in the ottoman
Corner sofa width: 250 cm
Corner sofa depth: 208 cm
Corner sofa height: 87 cm
Seat depth: 65 cm
Seat height: 44 cm
Sleeping area: 195x135 cm