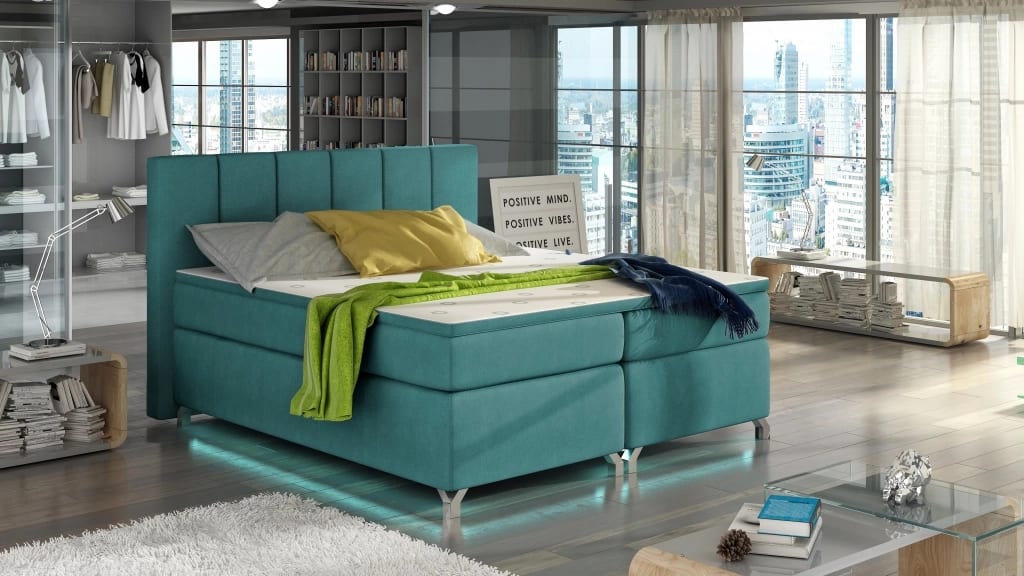 Available colors: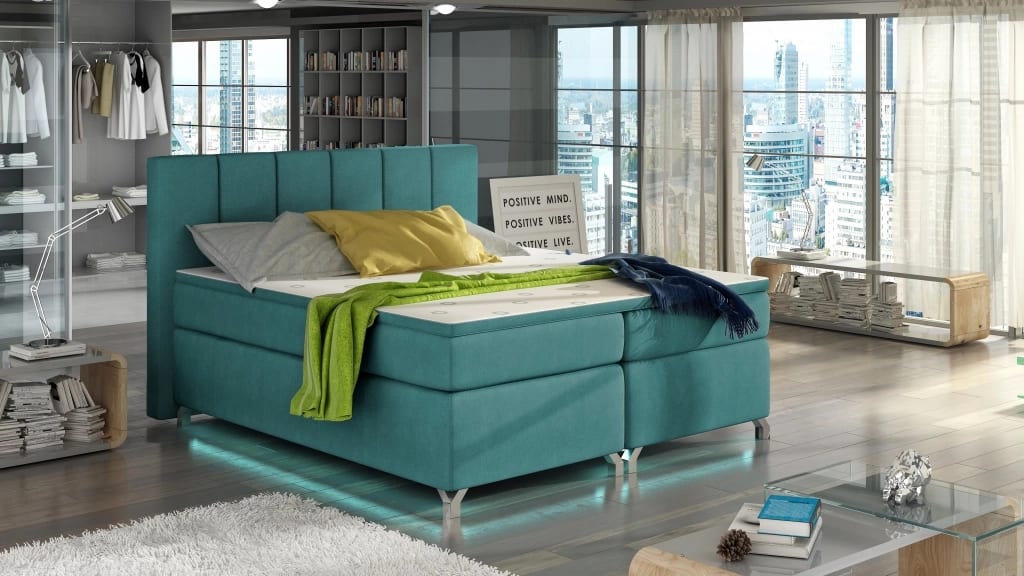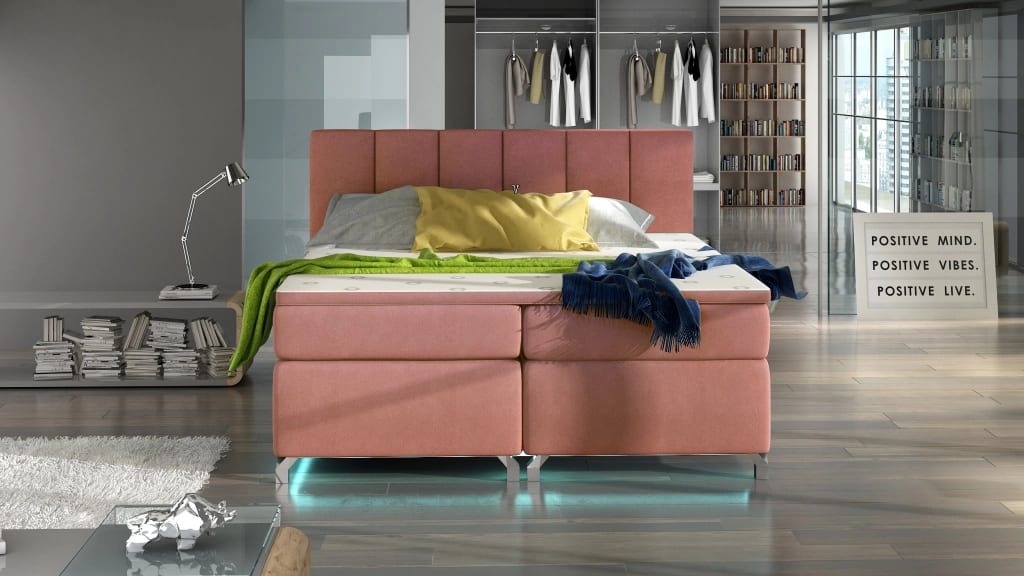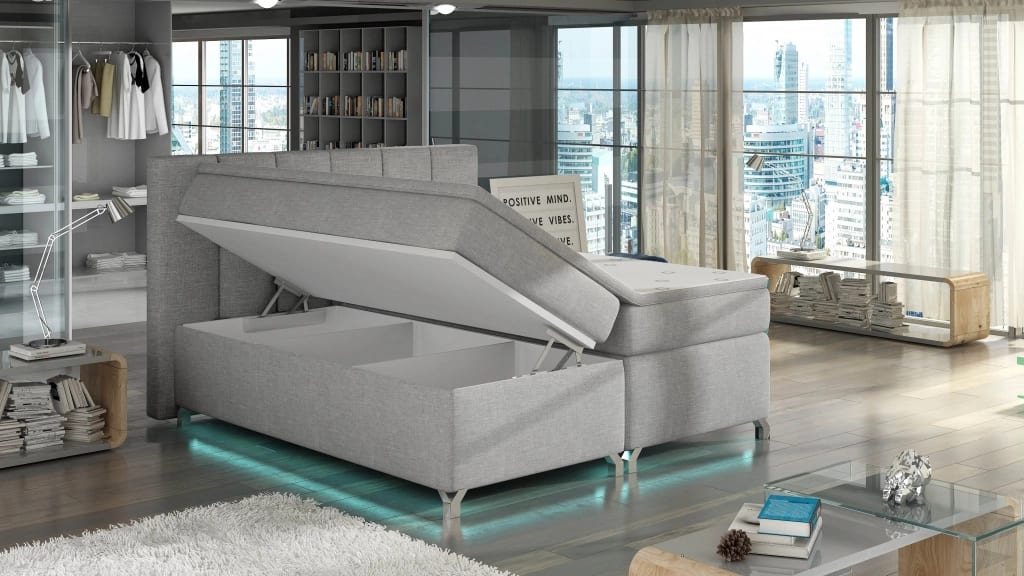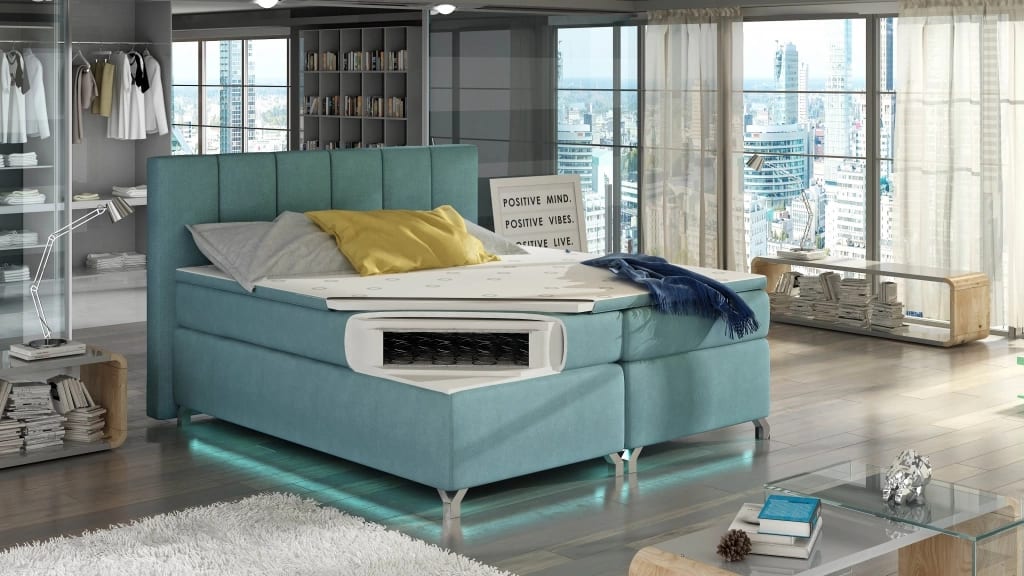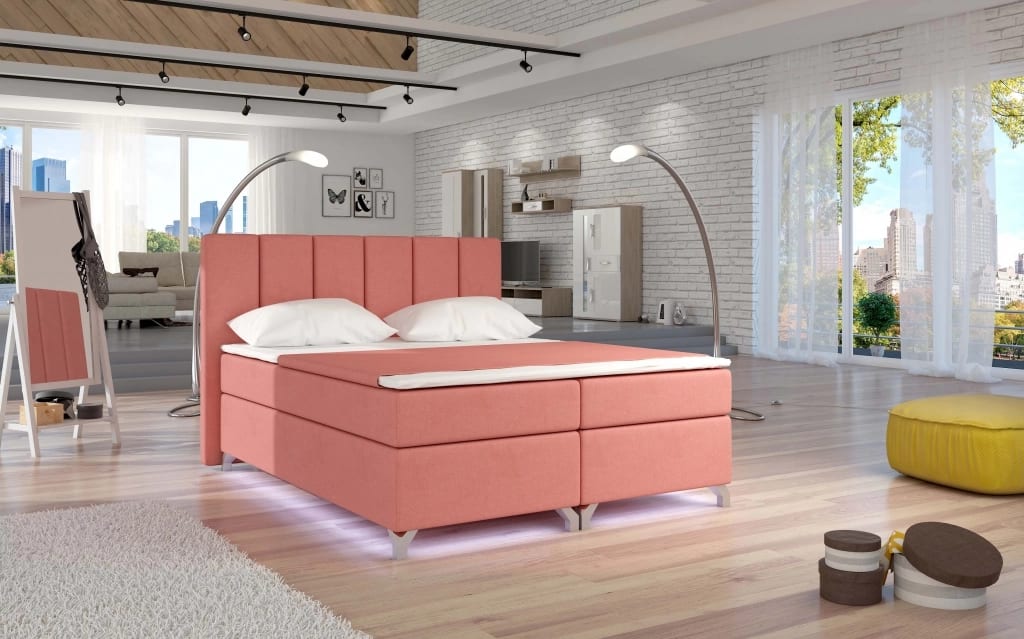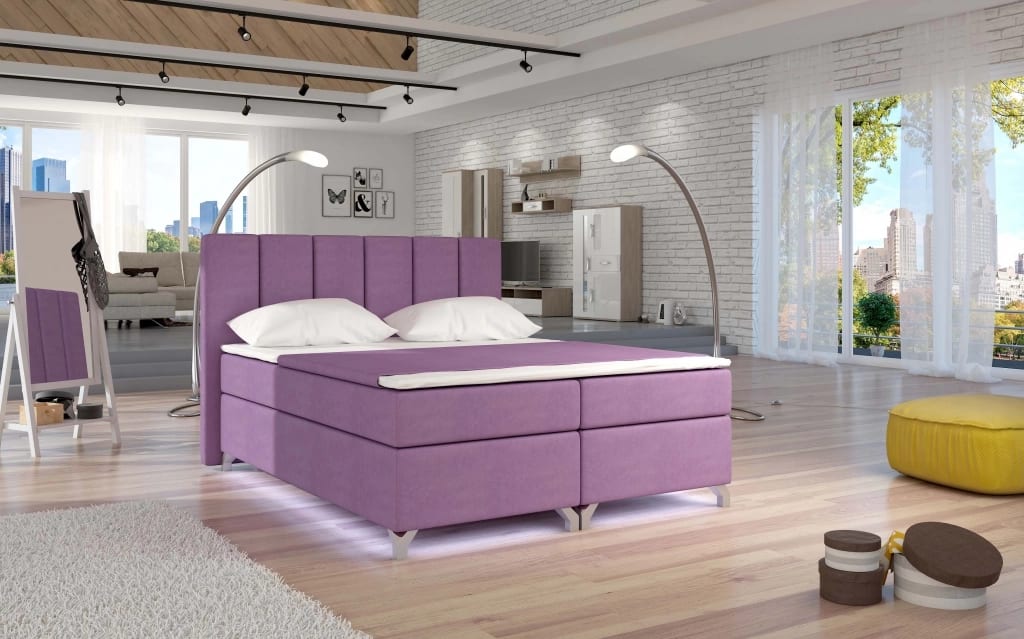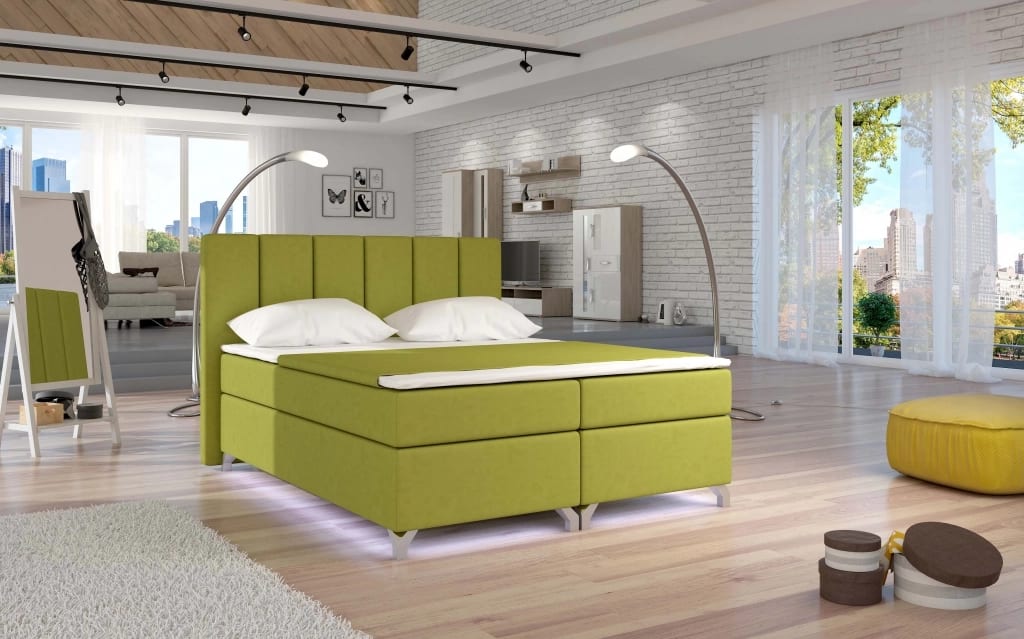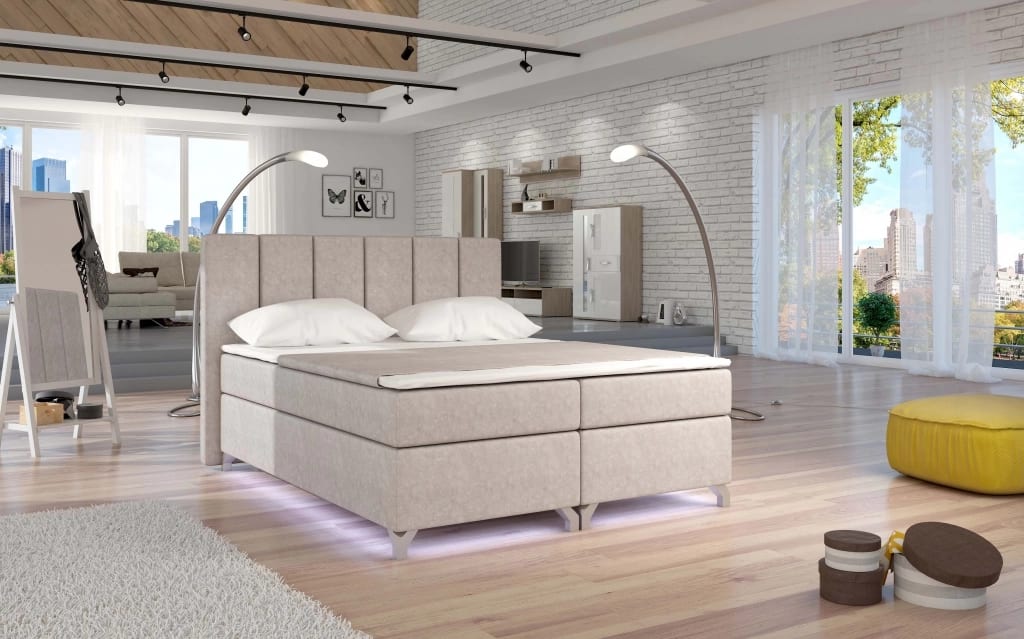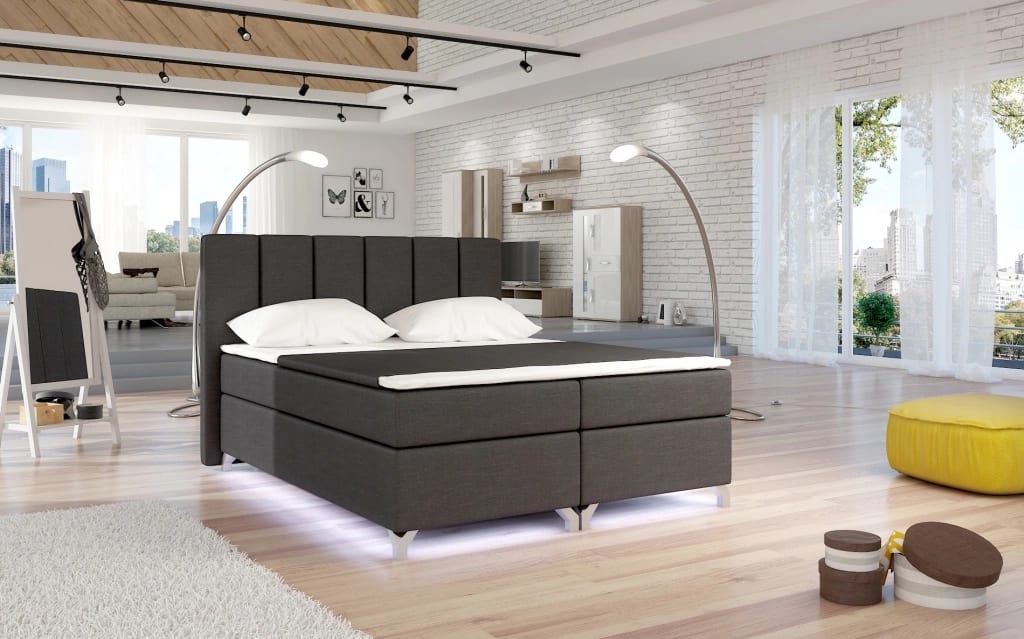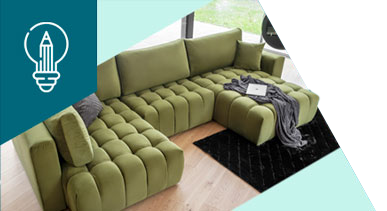 King of the living room, i.e. a corner with a sleeping function!
Follow our advice and choose the perfect piece of furniture for your interior.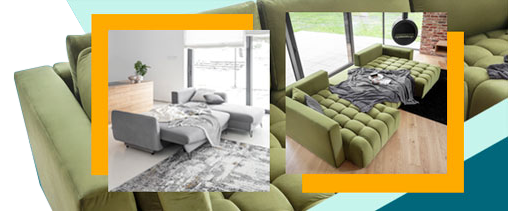 Basilio LED boxspring bed
A well outfitted bedroom enhances the comfort and quality of your sleep. It is very important to choose a bed which provides these advantages and the right body support when sleeping and yet forms a stylish centrepiece for the bedroom. If you are looking for a bed which meets these criteria perfectly, the Basilio boxspring is indeed for you.
Basilio LED boxspring bed: carefully refined in every detail
A bed should be comfortable, and go beyond this. The way you design and fit out your bedroom defines how comfortable your sleep is, meaning that your bed should also be a stylish showpiece which harmonises with the entire room. The Basilio boxspring bed follows a modern design line, with accents typical of Scandinavian and retro styling. The simple form of the bed contrasts well with a tall headboard, padded with T21 foam and finished with smart stitching which mimics the horizontal lines of tufting. Another advantage is the upholstery in a fabric that is pleasant to the touch while easily resisting wear and fading. The wide selection of upholstery colours helps match the bed exactly to the ambiance of your bedroom.
Basilio LED boxspring bed: high functionality with superior comfort
The Basilio is a boxspring bed, characterised by a high mattress, a big upholstered frame, a tall headboard, and an extremely soft mattress. This boxspring bed features a 20 cm thick Bonnell spring mattress with a layer of T25 foam on both sides, plus a 4 cm topper of T21 foam. Another benefit is the spacious bedlinen storage inside the bottom box of the frame. There are handles and a spring-action lift for effortless opening of the mattress base to access the storage. Measuring 140/160/180x200 cm, depending on the option, the construction of the bed is finished off in a smart design and style, with great attention to every detail, loved by all who prefer modern interior design.
The Basilio is an ideal blend of high functionality, pleasing aesthetics and comfort. If you want a modern touch in your bedroom with a healthy dose of good, peaceful sleep, the Basilio boxspring bed is the choice for you.
Available in three sizes
High mattress surface
Tall headboard with accent stitching
Available in a wide selection of colours
LED lights included
Large bedlinen storage divided into three compartments
Bed width options: 155/175/195 cm
Bed length: 205 cm
Bed height: 130 cm
Mattress height: 73 cm