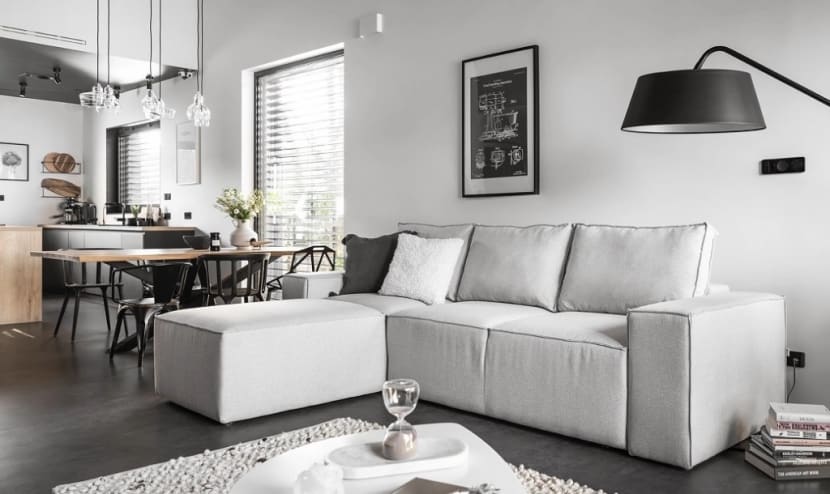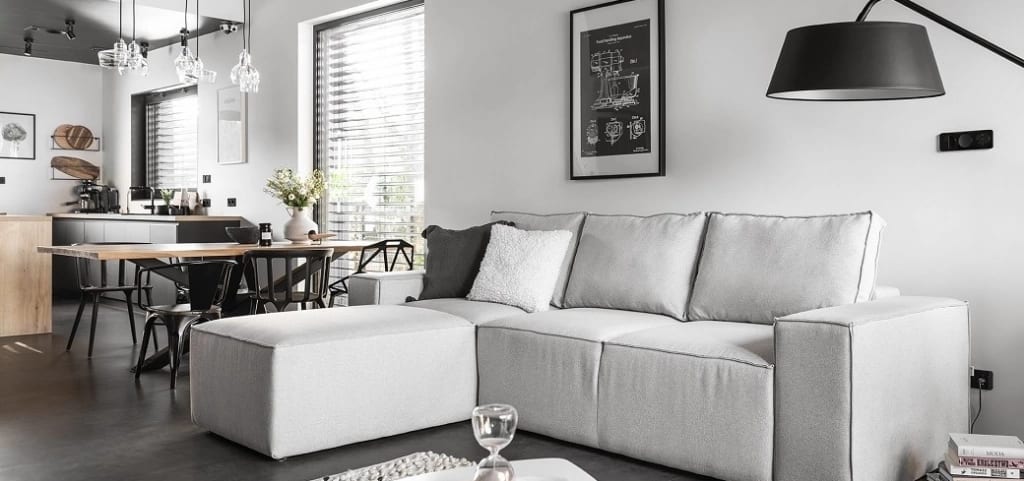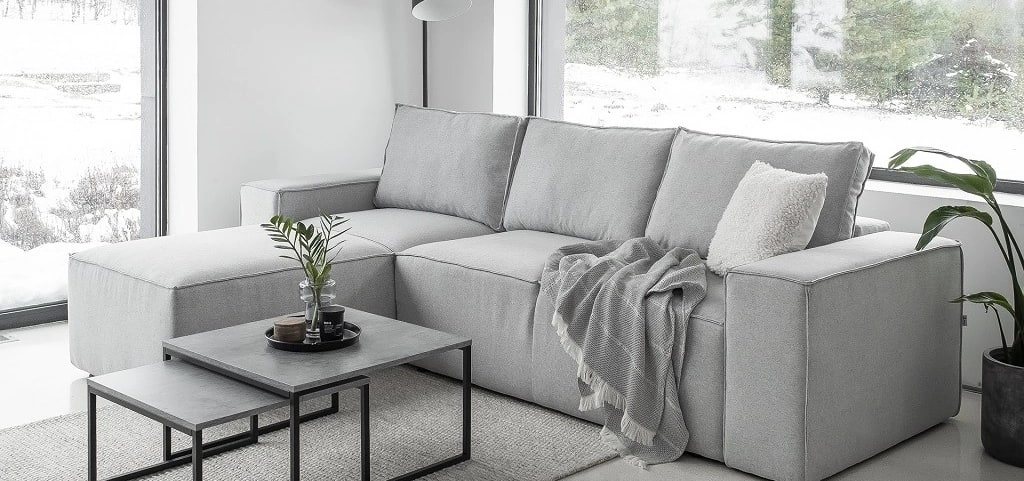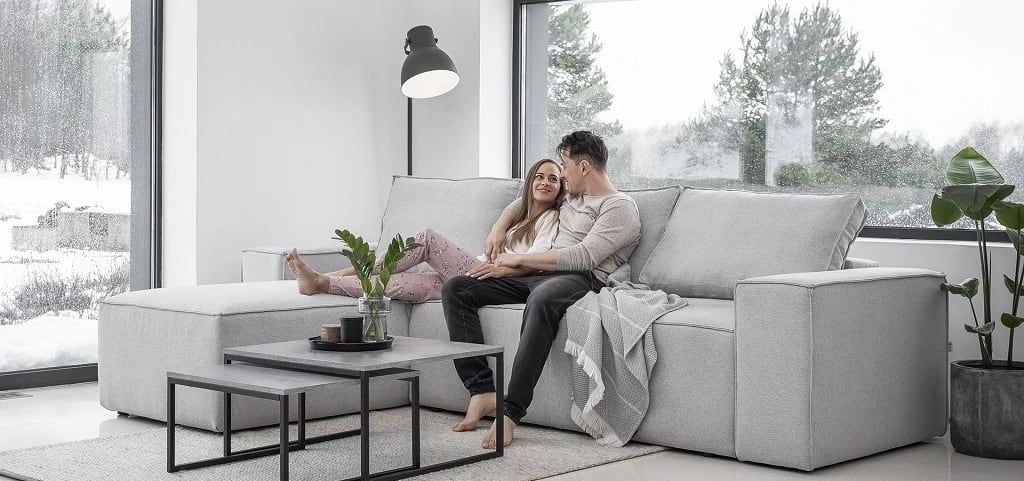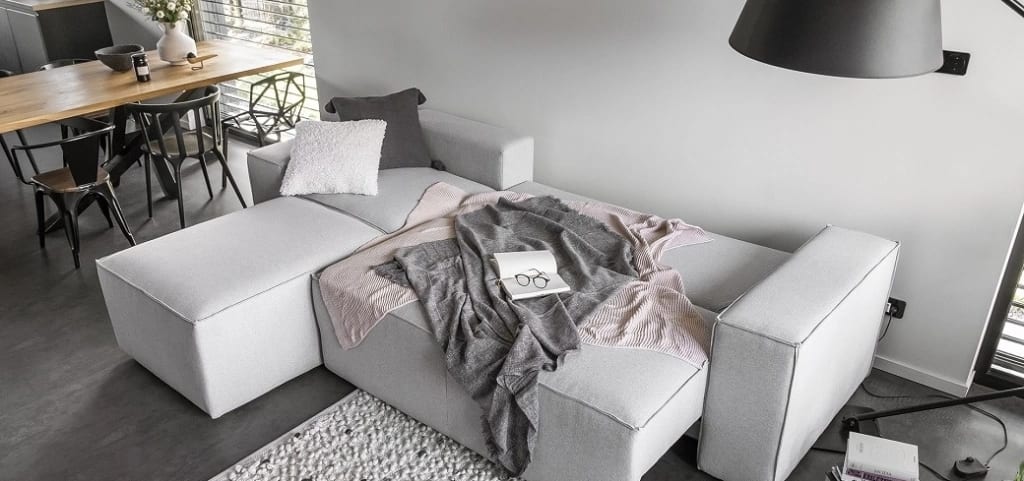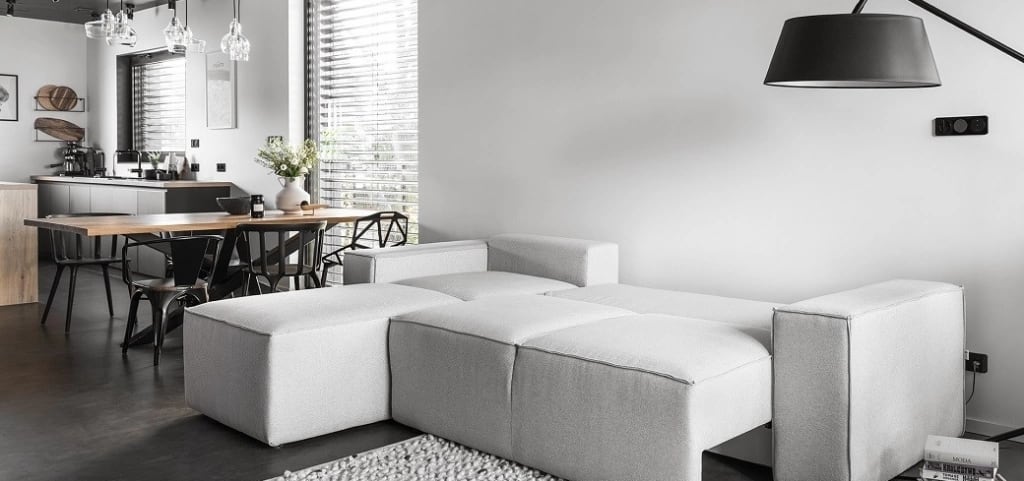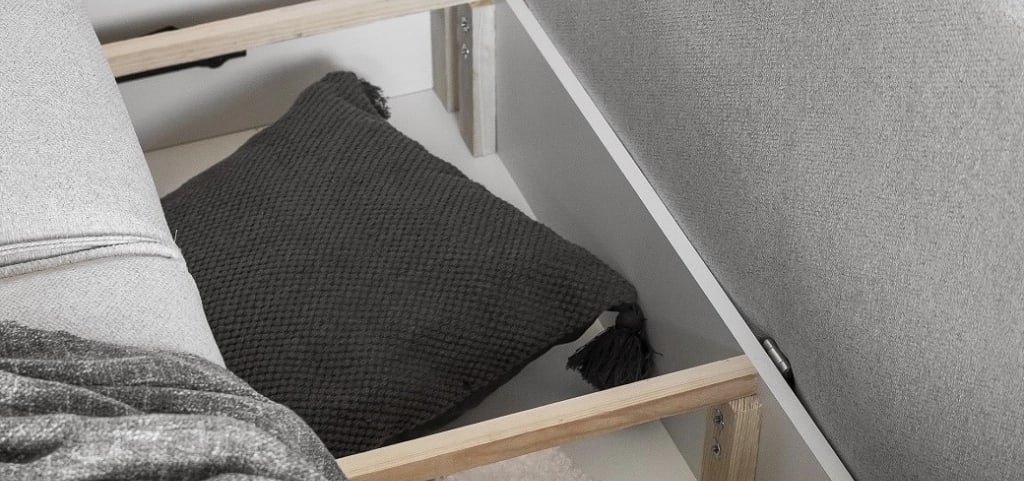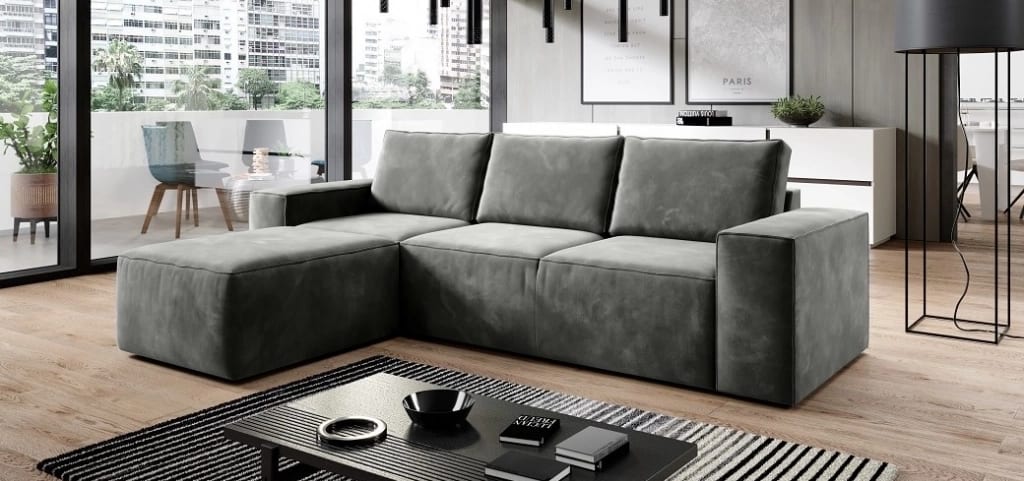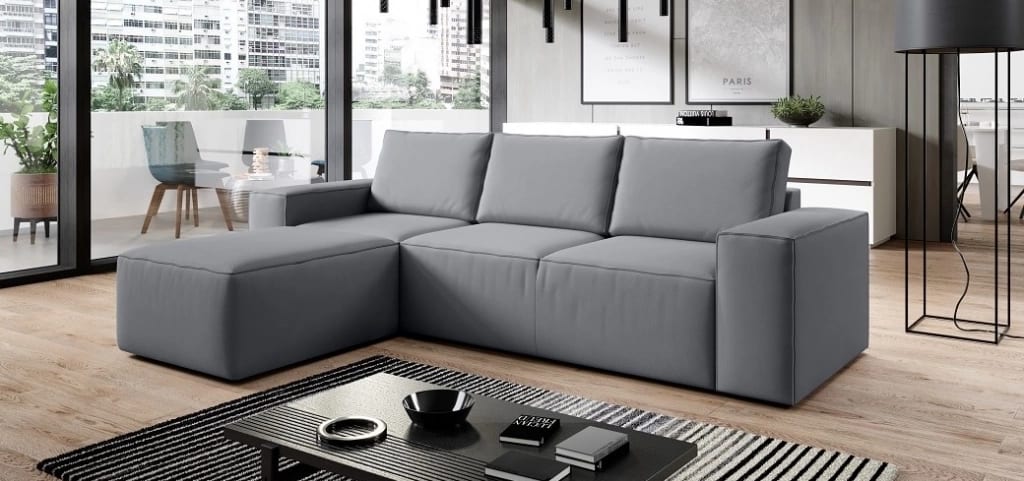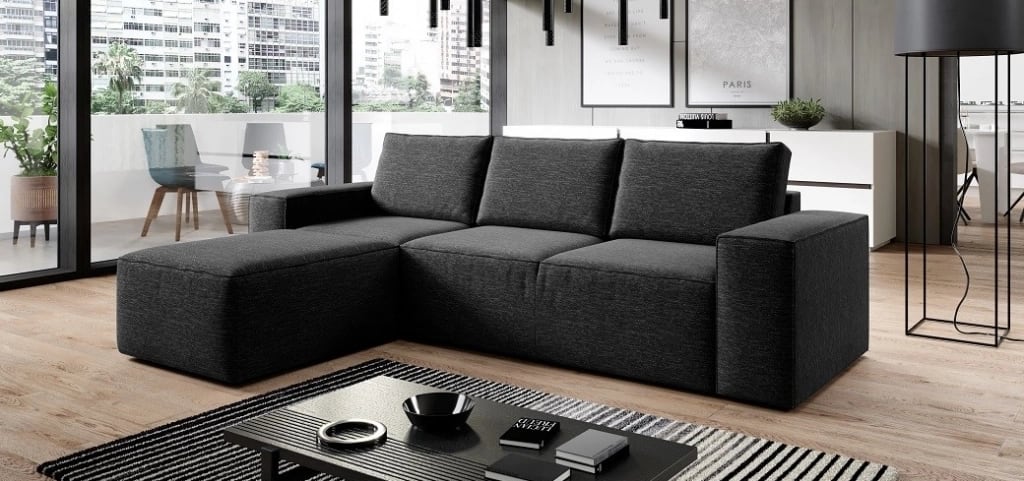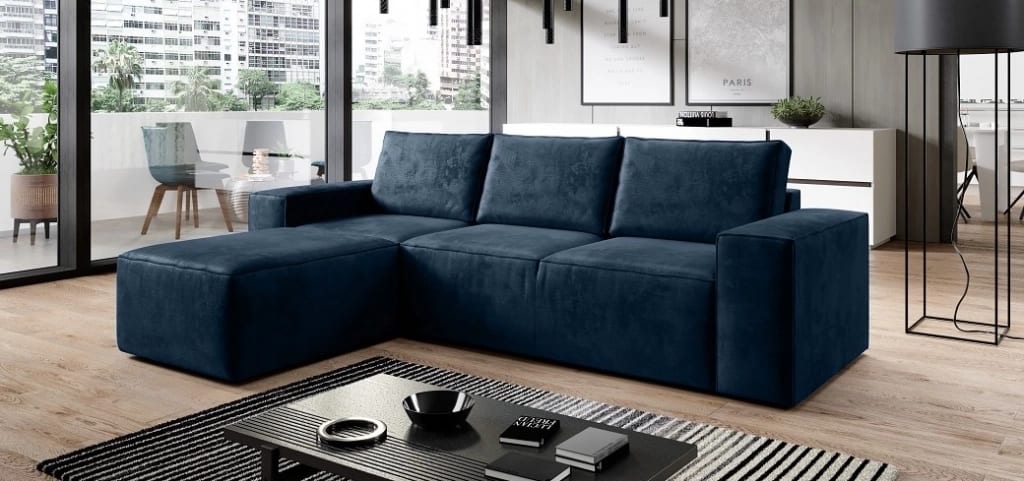 Silla Corner Sofa
It is difficult to imagine a home without a comfortable sofa, and the Silla corner sofa is a model that meets such needs. We recommend it as a piece of furniture for the living room or lounge where you meet your loved ones and want them to sit really comfortably. If you are looking for an original, fashionable upholstered furniture, which includes comfortable backrests and seats that adapt to the silhouette of users, the Silla corner sofa is a great choice.
Corner Silla - as in heaven
The silicone down in the backrest cushions of the furniture is an innovative and fresh approach to providing comfort to all household members and guests using the corner. It is characterized by lightness, softness and high fluffiness. The down is made of thin silicone fibers, thanks to which the backrest cushions retain their volume during long-term use. This extends the life of the furniture and prevents bruises, which in turn improves its visual aspects. This corner sofa has three matching cushions on the backrest that can be freely rearranged, positioned and adjusted as desired. Wide armrests are also one of the distinguishing features of the Silla corner sofa. They are an ideal option for all those who like to keep a cup of coffee, tea or hot cocoa within easy reach. The seat of the Silla upholstered corner sofa consists of a perfect combination of a multipocket spring and highly flexible HR foam. The comfort that all these components provide is unimaginable. You have to try it out by yourself and see how comfortable it is to rest on the Silla corner sofa.
Silla upholstered corner sofa - comfort goes hand in hand with functionality
Even if we sleep in the bedroom on a daily basis, a corner sofa bed will be a great convenience when we decide to host someone. Silla offers a place to sleep with an area of ​​244 x 148 cm. In addition, the furniture is equipped with a storage compartment with dimensions: 155 x 59 x 18 cm, which makes it easier to keep order. The Silla corner sofa is available in the color and material of your choice from the ELTAP collection to suit your home and ideas. The compact dimensions of the corner: 302 x 204 x 95 cm allow it to be placed in both smaller and larger spaces. Soft back cushions, HR foam in the seat and a multipocket spring are the hallmarks of this luxurious corner
Container for bedding
Sleep function
Upholstered back
The seat is filled with highly flexible HR foam
DL unfolding mechanism
Wave spring
Silicone down in the backrest cushions
Also available: matching pouf and Silla sofa
Corner sofa width: 302 cm
Corner sofa depth: 204 cm
Corner sofa height: 95 cm
Seat depth: 80 cm
Seat height: 45 cm
Height of the legs: 2 cm
Sleeping area: 244 x 148 cm
Bedding container: 155x59x18 cm