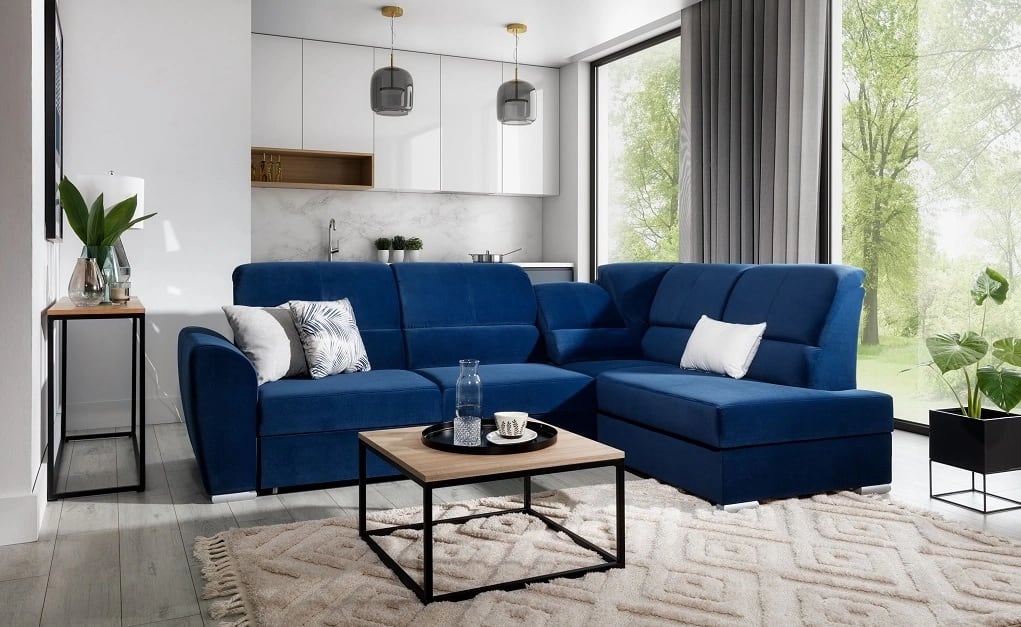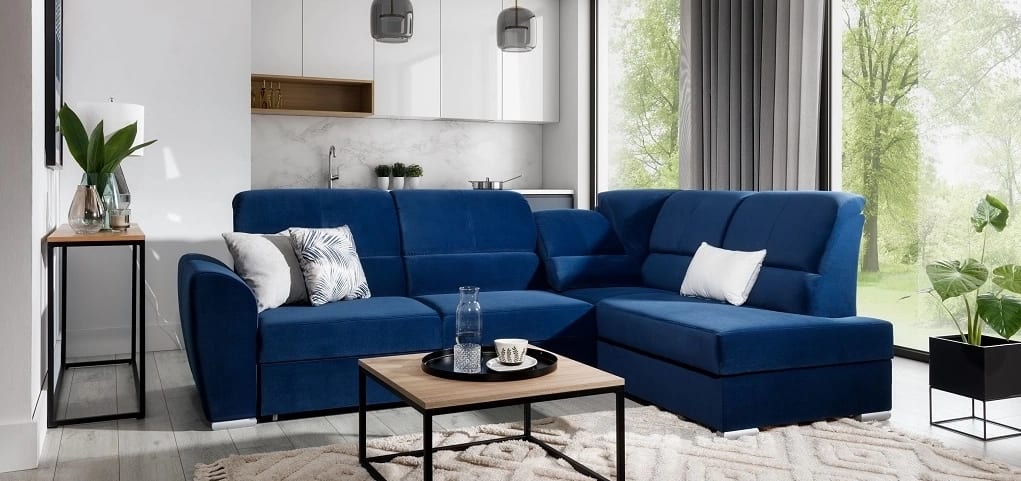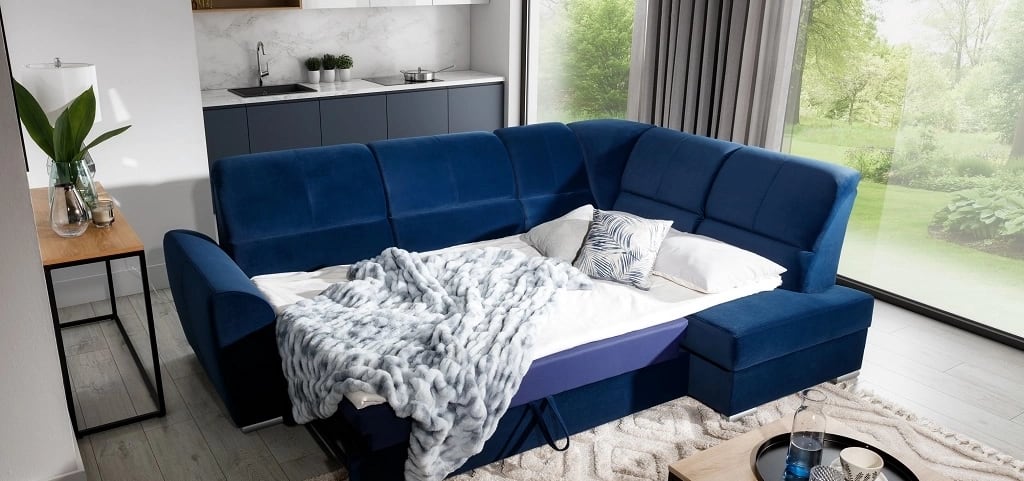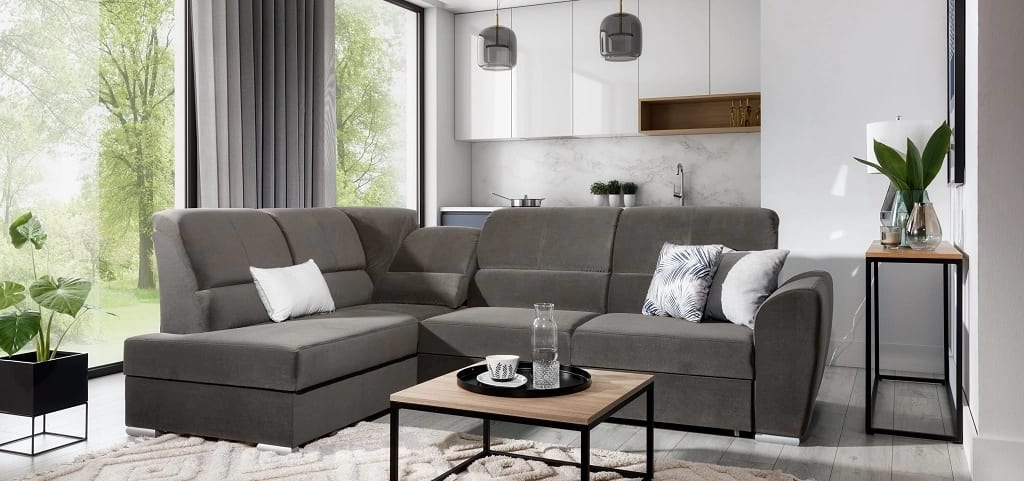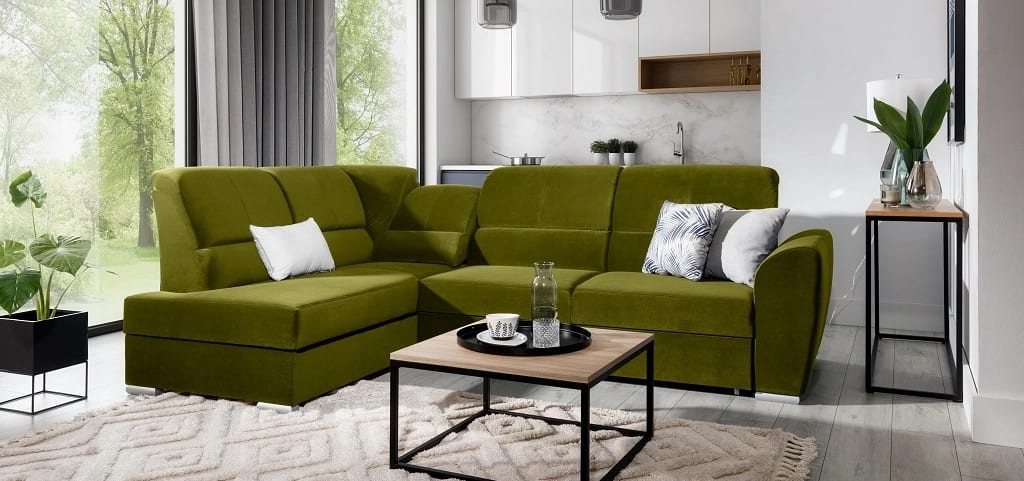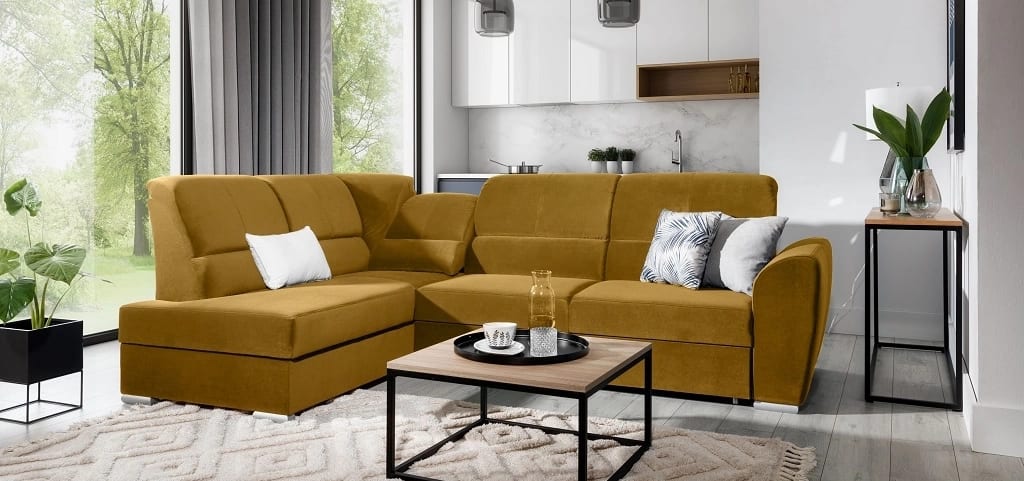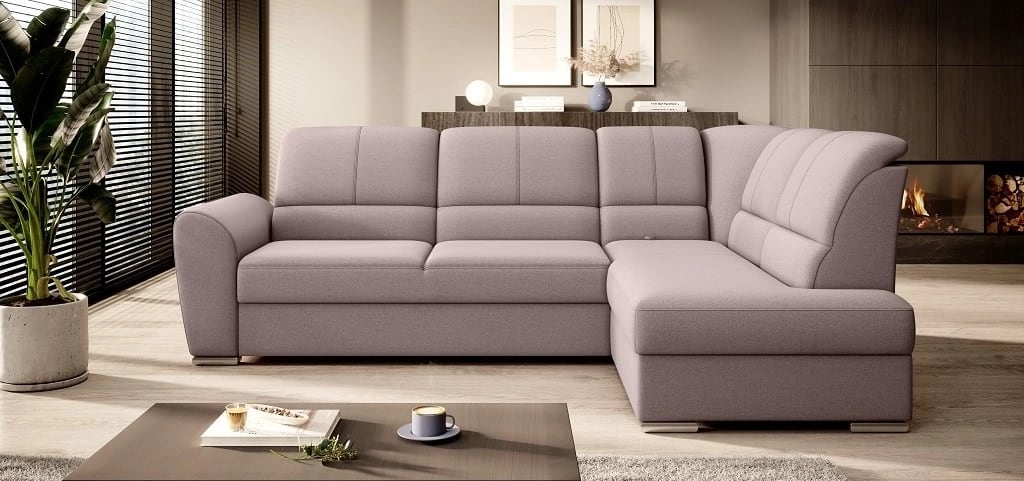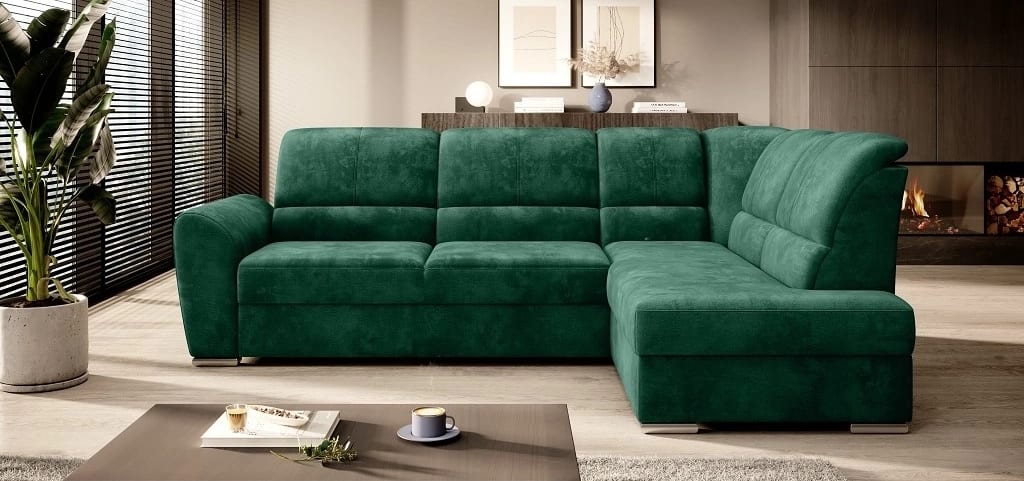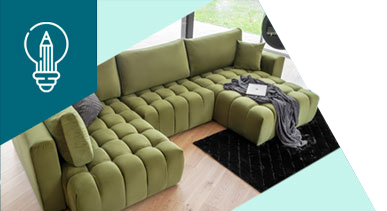 King of the living room, i.e. a corner with a sleeping function!
Follow our advice and choose the perfect piece of furniture for your interior.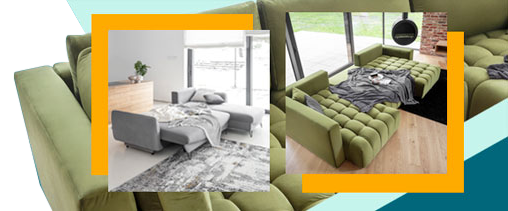 Make yourself comfortable: Siber Corner Sofa
Equipping the living room with the right piece of furniture is one of the most important tasks that a person arranging the interior can face. A well-chosen corner sofa becomes the real centre and heart of the living room: it provides all the household members with the necessary relaxation during the day and, if necessary, a sleeping function by night. Unexpected visit of guests who need to be accommodated overnight? No problem! Siber corner sofa is an excellent solution for people who love order and tidiness, since it can save space thanks to the bedding container. Do you want to see a movie or read your favourite book? High, contoured adjustable backrests, decorated with stylish stitching will allow you to bingewatch your favourite show with comfort and style. A piece of furniture completely multifunctional? Siber from ELTAP!


A corner sofa for special tasks
If you think that this is the end of the advantages when it comes to the Siber corner sofa, we are here to prove you wrong! At ELTAP we have a beautiful palette of fabrics, rich in patterns and colours, from which you can choose the one that perfectly suits your interior. Bet on the colour! The one that will bring good energy into your home, so that you as well as your guests always feel comfortable. Choose the right accessories to create an interior that is complete and stylish, harmonious and unusual at the same time. If you choose the Siber corner sofa in a beautiful, deep colour, it will become the greatest and most significant decoration in your living room. On the other hand, in classic grey and brown colours Siber presents itself as an elegant and sophisticated piece of furniture, which gives you more room to add accents using, for example, patterned pillows.
Fabrics that work every day for you
When choosing your favourite fabric colour, remember that a piece of lounge furniture such as a corner sofa "works", above all, to serve your everyday needs and create a place to rest for all household members. Therefore, it should be durable enough to maintain its nice appearance even with quite intensive use. These modern upholstery fabrics were designed to preserve this standard, with their properties serving for easy cleaning, retaining spilled liquids on the surface, or for easy removal of pet hair. So, when you choose your dream colour, don't forget that beauty can go hand in hand with comfort and practicality. At ELTAP you can find a broad colour palette filled with trendy colours and patterns, as well as fabrics that will make cleaning easier than ever!
Fold-out sleeping function with a surface of 205 x 125 cm
Bedding compartment
Elegant silver-plated legs
High, comfortable adjustable backrests
Corner sofa width:270 cm
Corner sofa depth: 186 cm
Corner sofa height, with cushions: 93 cm
Seat depth: 57 cm
Seat height: 42 cm
Sleeping function: 205x125 cm