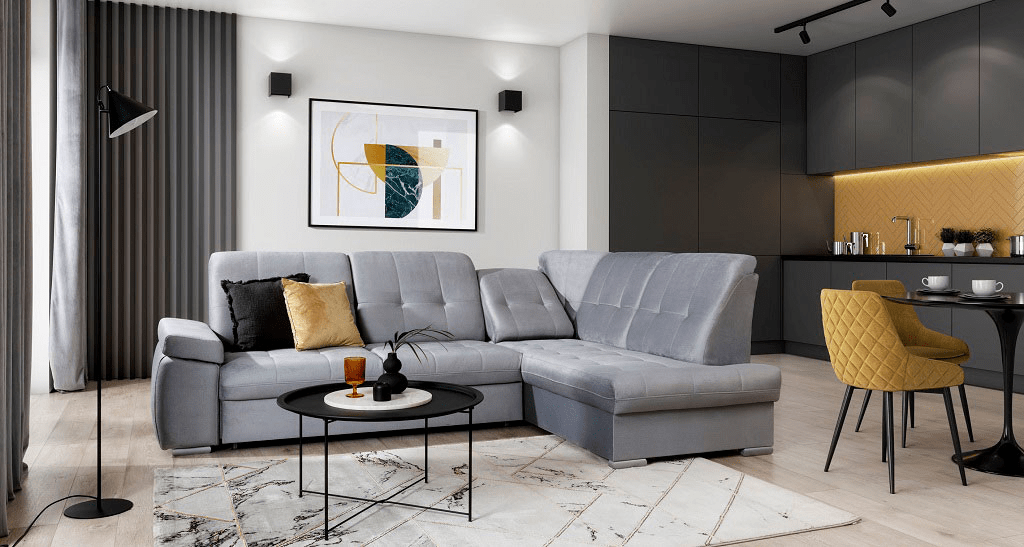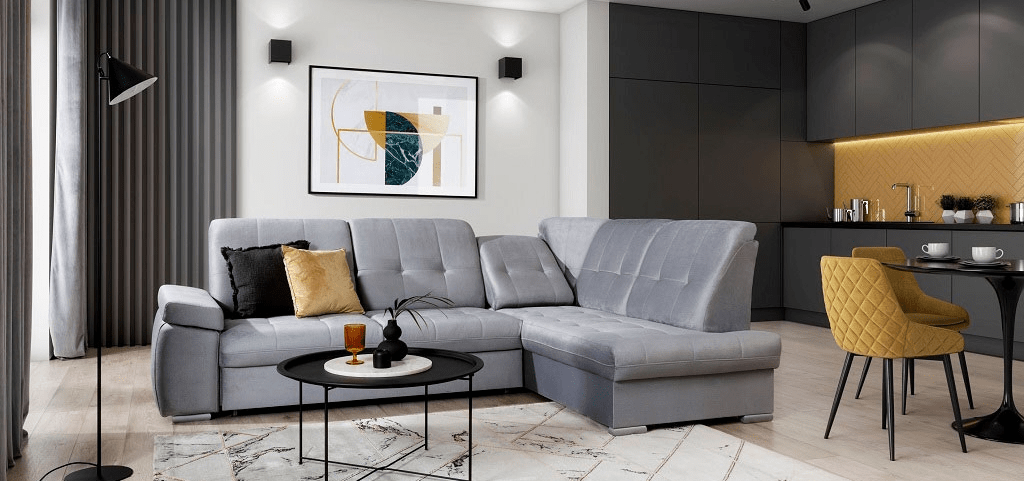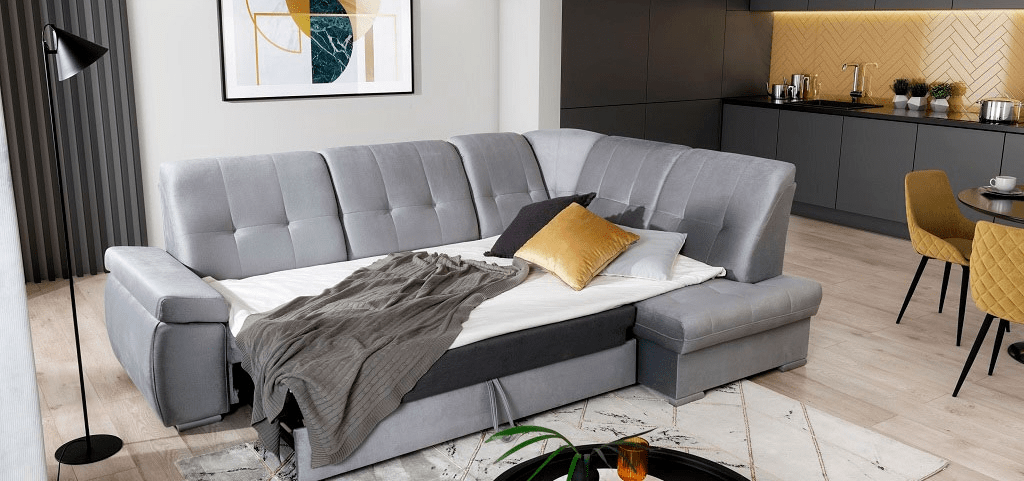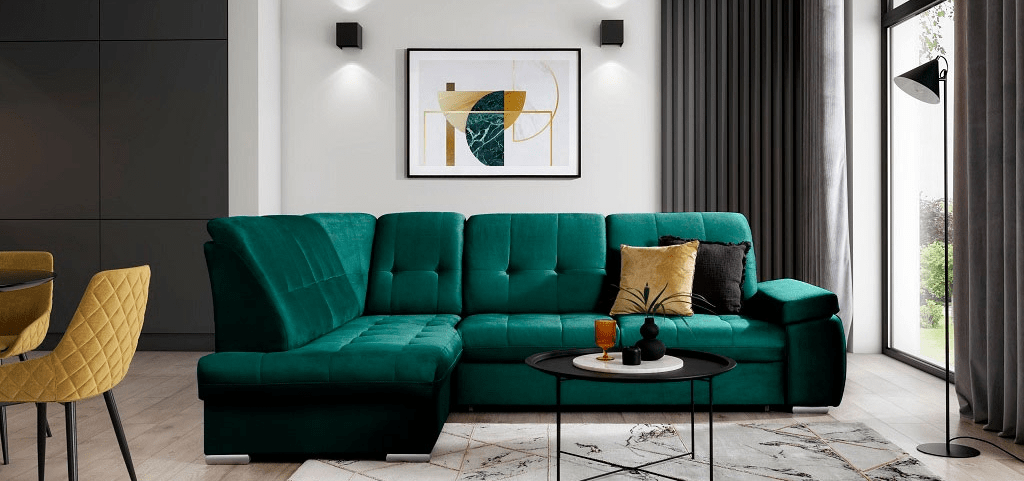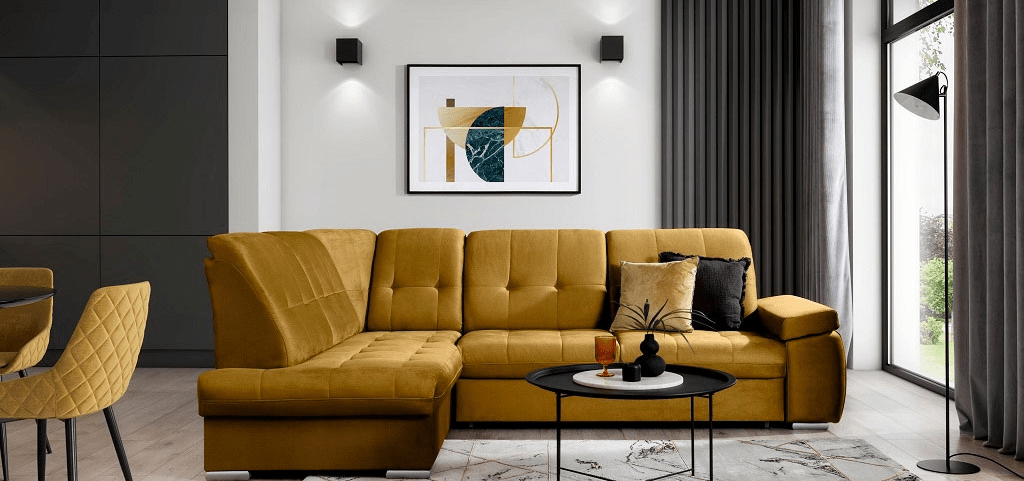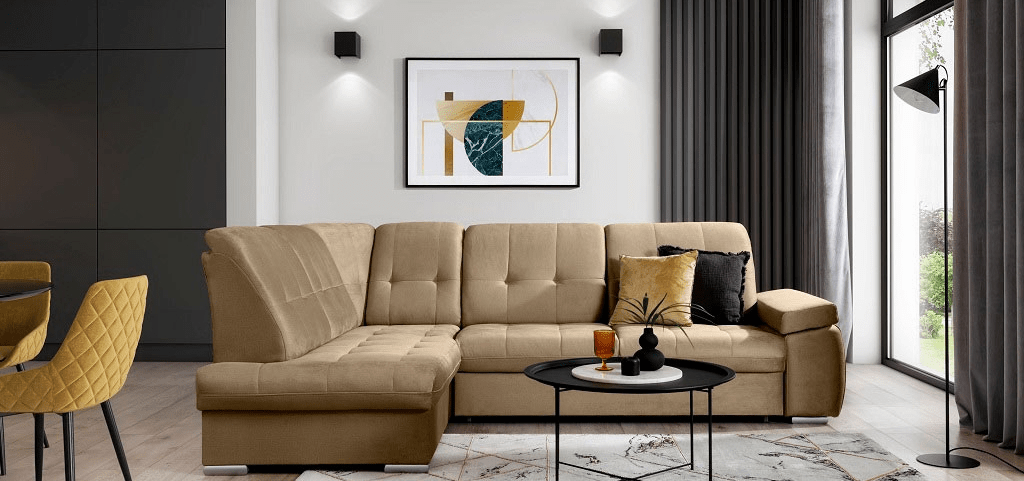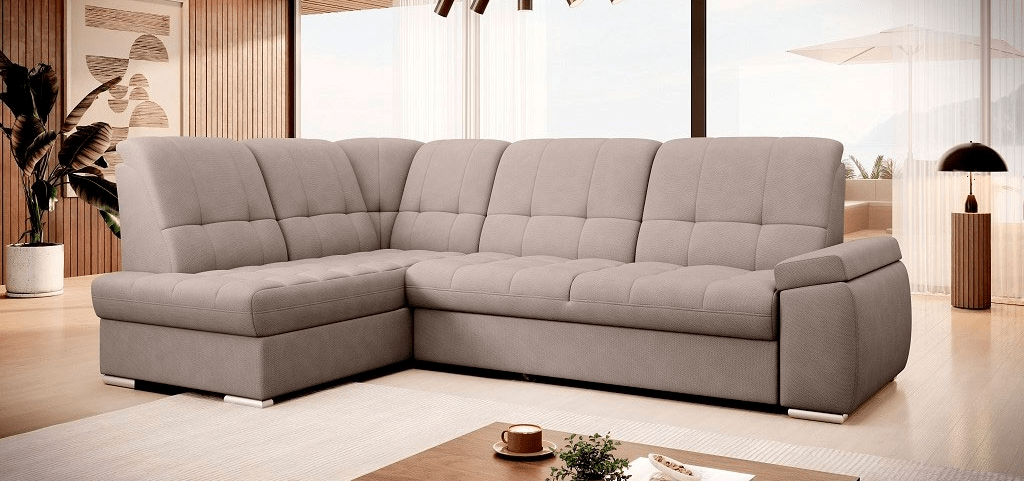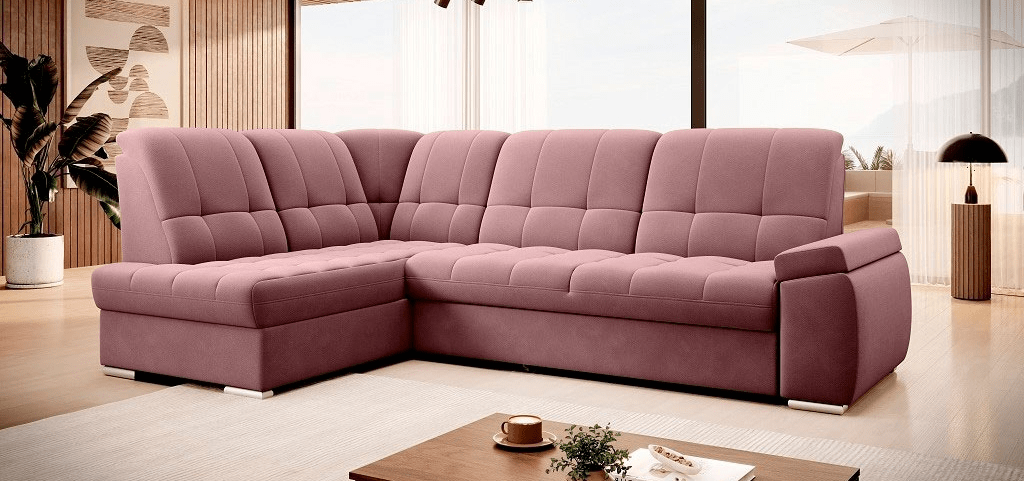 Make yourself comfortable: Sado Corner Sofa
Blend in with the high, profiled backrests with an adjustable function: could there be anything more pleasant after a hard, busy day than finally stretching out comfortably on your favourite corner sofa,? You deserve it! A corner sofa is the command centre of your living room, or, to be more precise, a centre of relaxation and rest, your little refuge which shields you from daily chores. We know perfectly well how important it is to have an effective rest that allows you to recharge your batteries after an intense day. We offer you the Sado corner sofa, designed for the comfortable rest of your aching back. Perfect for movie screenings, ideal when you reach for your favourite book. However, this is not the end of the advantages of the Sado corner sofa!
All functions of the Sado corner sofa
The Sado corner sofa is equipped with a convertible sleeping function of 207x130 cm, so when there is a need for it, you can easily turn Sado into a large comfortable bed. This is extremely useful, not only when you are visited by family from far away – the sleeping function is also a very convenient solution for evening movie screenings! In addition, in the container located in the ottoman you can fit a large set of bedding. Perfect storage for those who value space saving! What is also worth mentioning are the comfortable, profiled armrest and elegant silver-plated legs, which will fit perfectly in modern living rooms.
Choose the perfect fabric and enjoy your furniture for years to come
When choosing our dream piece of leisure furniture, the first criterion we follow is the appearance. No wonder, the corner sofa becomes the biggest and most important decoration in our living room! Whether you are a fan of the colourful and expressive glamour trend, or you prefer elegant and subdued japandi-style interiors, one thing is certain: in the ELTAP fabric collection you will find everything to satisfy even the most demanding interior designer. Smooth and shiny velvets, which have stolen hearts of many customers for a few seasons already, or fantastic braided fabrics with structured weaves; you gain almost unlimited possibilities of arranging your living room. At the same time, don't forget that beauty should always go hand in hand with usability: bet on a fabric from the easy-to-clean group, thanks to which keeping a corner sofa clean will be easier than ever!
Fold-out sleeping function with a surface of 207 x 130 cm
Bedding compartment
High, comfortable adjustable backrests
Elegant legs
Corner sofa width: 272 cm
Corner sofa depth: 192 cm
Corner sofa height, with cushions: 95 cm
Seat depth: 60 cm
Seat height: 41 cm
Sleeping function: 207x130 cm