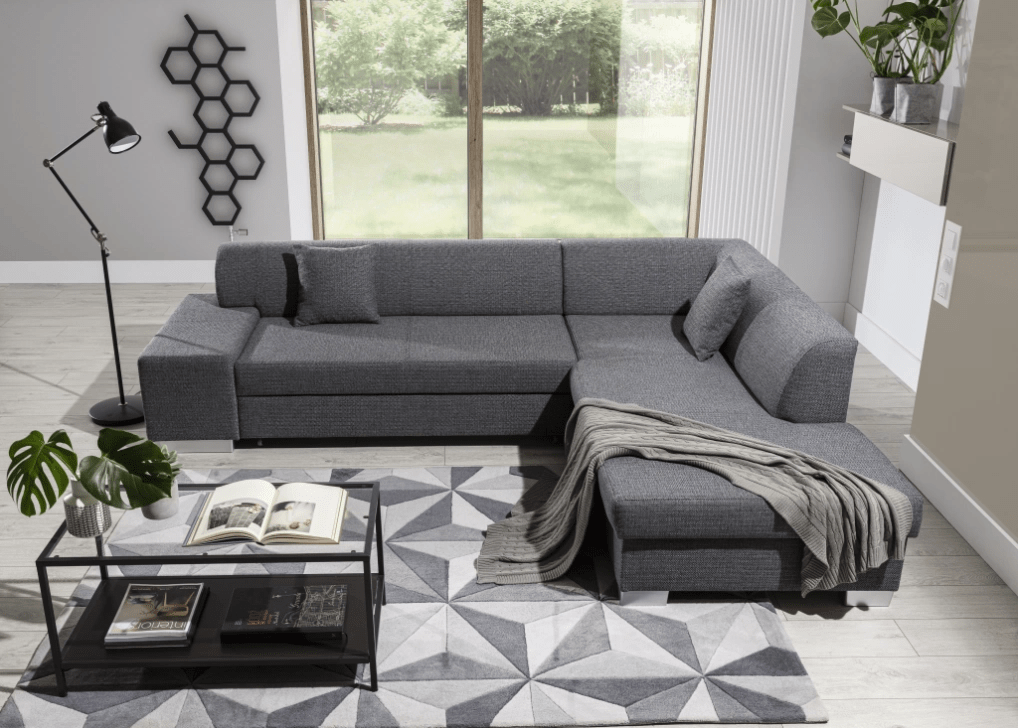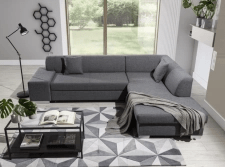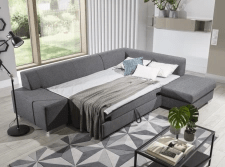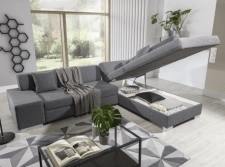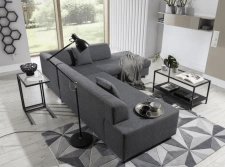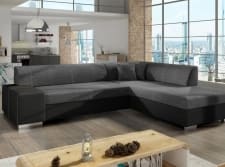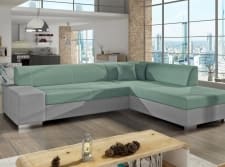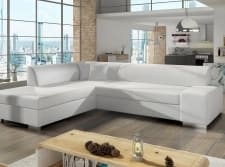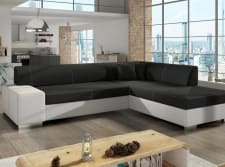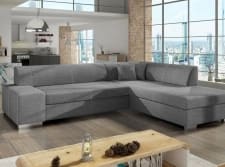 Porto corner sofa
When considering things elegant, can you visualise furniture featuring classically simple lines with your mind's eye? These lines are exactly how the Porto corner sofa is sculpted.
Porto corner sofa: a stylish take on classic design
Simple design forms never go out of date. A testament to this is the Porto corner sofa, the first choice for those who love refined modern and minimalist interior design. With classic construction, a universal layout and sober, subdued styling, this corner sofa easily fits any interior setting to become its centrepiece or complement the furnishings with flair. The low armrest extends from the seat, while the essence of its elegant design is the gently rounded backrests. The Porto corner sofa is available in two versions. If you like subdued styling in your furniture, you can select a monochrome colour, while if you would rather it be a showpiece in your room, there are contrasting two-tone finish options available. The backrest and seat can be in different colours to contrast well with the other features of the sofa. The small, decorative pillows add a certain charm to this otherwise modest design.
Porto furniture: great comfort guaranteed
Measuring 278x217x74 cm, the corner sofa provides enough space for any member of your family. The sleeper functionality allows a good night's rest by simply pulling out the bed drawer. Once converted into a bed, there is 210x135 cm of space on which to sleep. Another benefit is the spacious bedlinen storage inside the ottoman. The continuous springs are lined with T30 foam to ensure that the seats of the Porto remain incredibly soft yet resilient to deformation. This is a great advantage if you plan on using it for many years to come.
If you are looking for a corner sofa that is elegant, comfortable and durable while also following the trends in modern design, then the Porto is bound to be your favourite choice.
Wide seat cushions filled with continuous springs and T30 foam for high resistance to deformation
Large sleeping surface
Upholstered back for easy placement away from a wall
Wide, comfortable backrest
Quickly unfolded bed surface
Bedlinen storage in the ottoman
Available in a wide range of Eltap upholstery fabrics
Corner sofa width: 278 cm
Corner sofa length: 217 cm
Height w/cushions: 74 cm
Height w/o cushions: 74 cm
Seat cushion depth: 65 cm
Mattress height: 44 cm
Sleeping surface: 210x135 cm
Armrest width: 38 cm
Leg height: 7 cm
Leg width: 31/15.5 cm