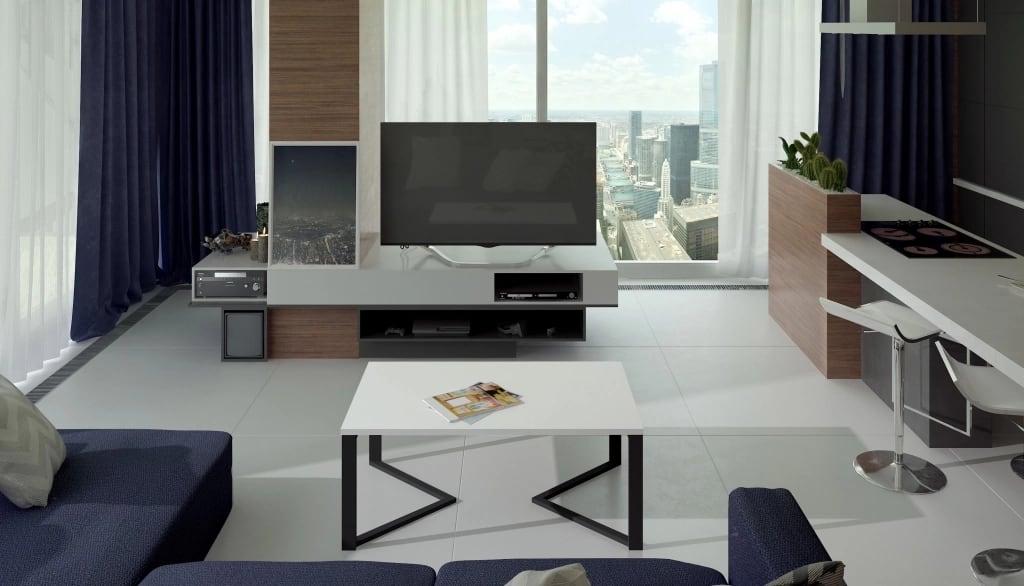 Available colors: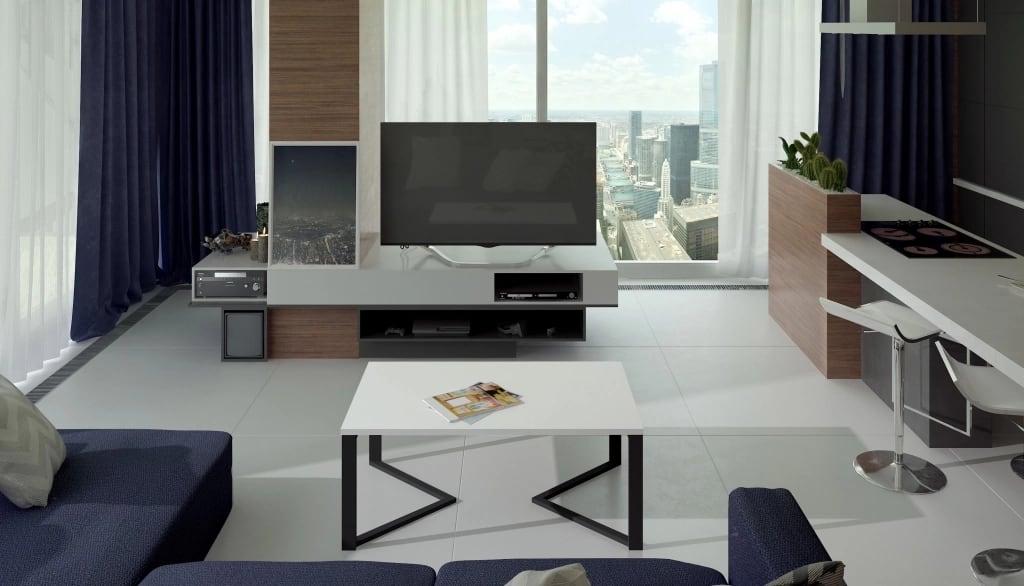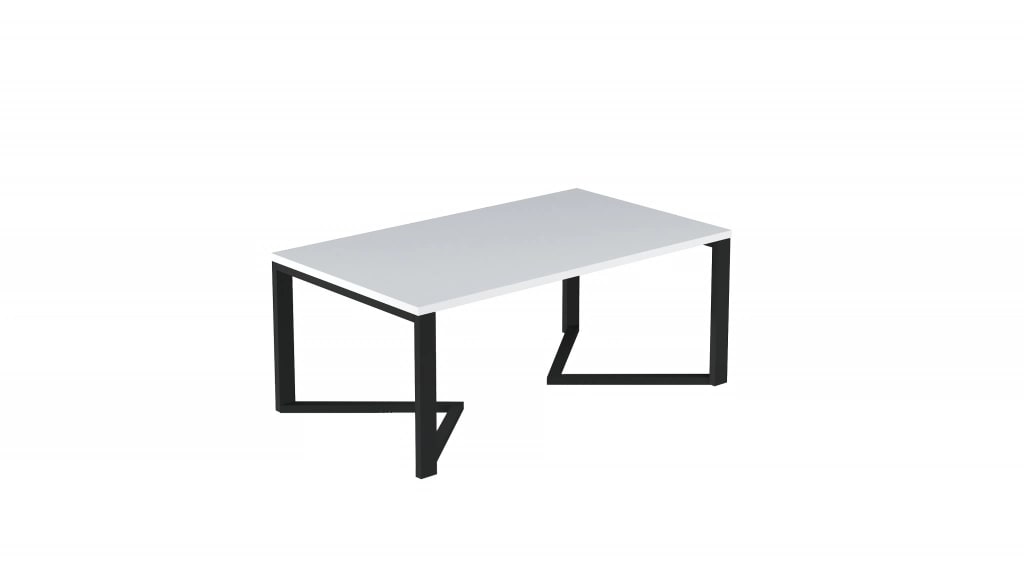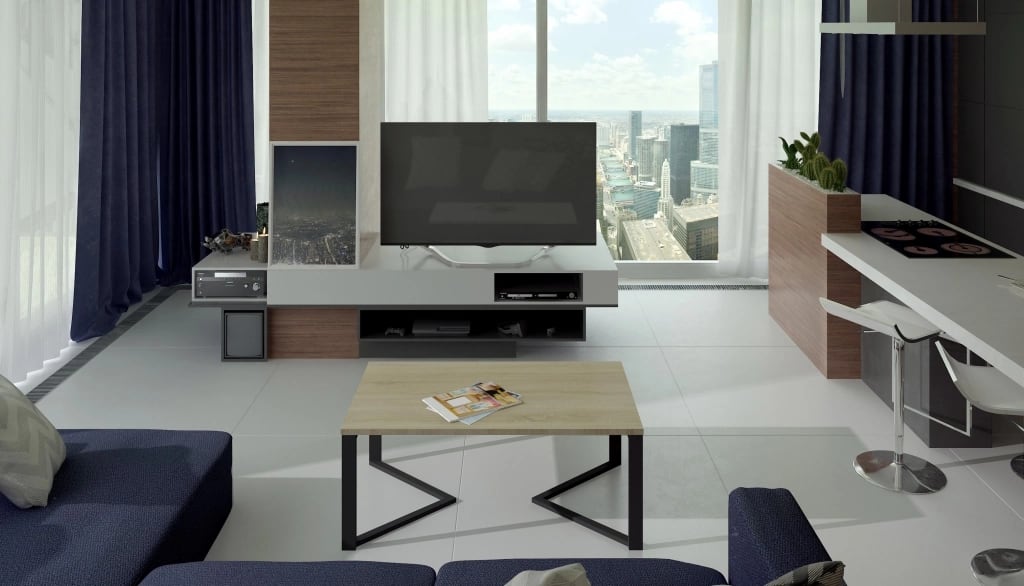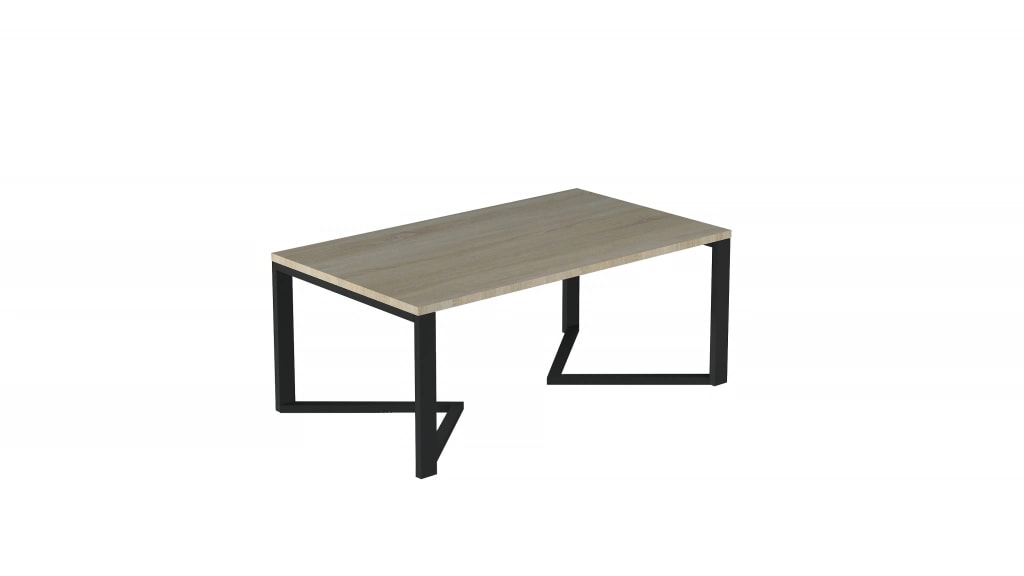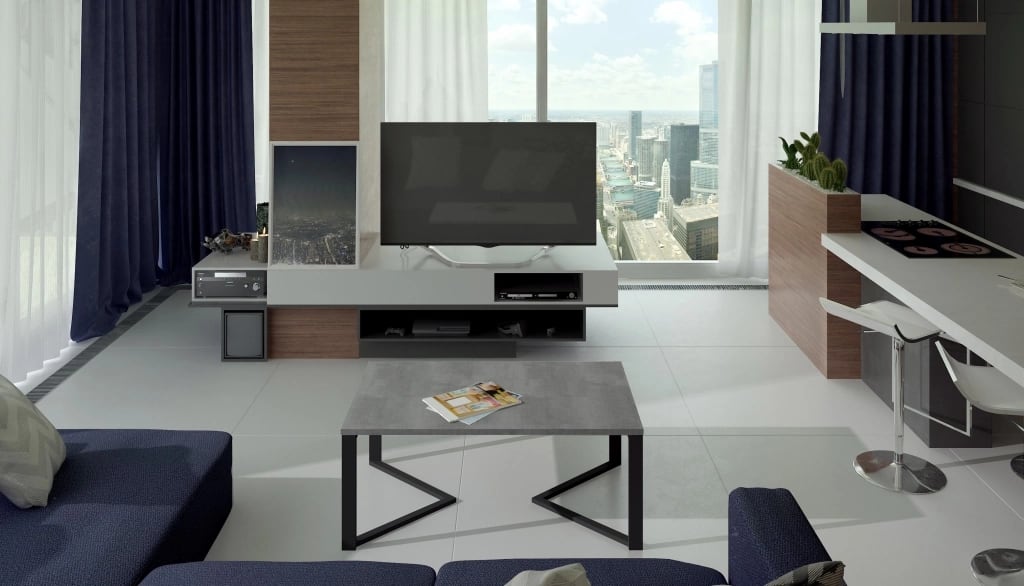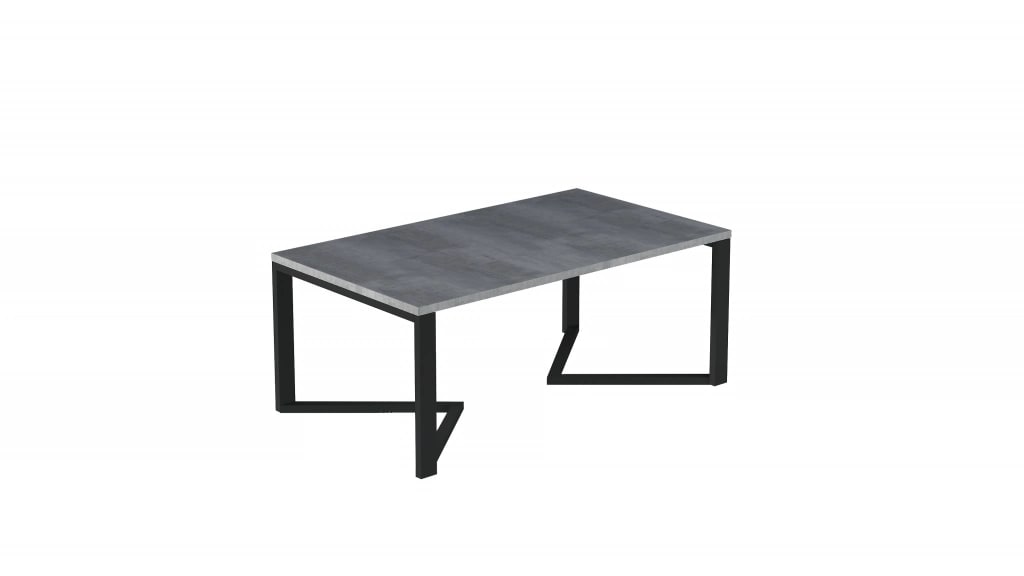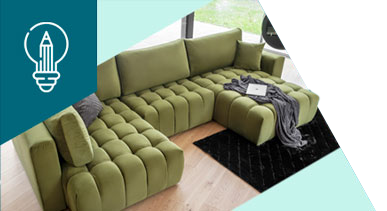 King of the living room, i.e. a corner with a sleeping function!
Follow our advice and choose the perfect piece of furniture for your interior.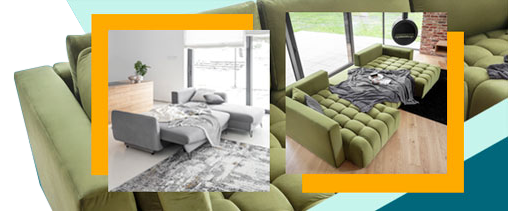 Gavino coffee table
Interiors based on the industrial style are becoming increasingly popular. Industrial design includes a somewhat less refined construction, juxtaposed against unusual finishes and elegant accents. If you want a living room which looks uniquely modern and features highly convenient and functional furniture, the Gavino coffee table is a perfect choice for you.
Gavino coffee tables: ideal for modern design
Original and convenient: these are the characteristics of the Gavino coffee table, designed in line with modern New York and loft interior styles and suiting industrial themes well. The classic top of this table is contra-punctuated by the highly designer-like base. The metal legs form triangles with inward vertices. This seemingly insignificant decorative detail helps build the unique character of the entire room it is placed in. It is available in several tabletop colour options. This helps in choosing just the right version for the overall design theme.

Gavino coffee table: fabricated with attention to detail
The unique and progressive design of the Gavino coffee table is a great advantage, just one of the many. The superior quality of manufacture makes the difference. Alongside the careful selection of complementary materials. Just as industrial furniture should, the Gavino coffee table has powder-coated metal legs. They ensure great stability. The top is a robust chipboard panel with a double-sided laminated finish for high quality and long-lasting durability. Another great advantage is the ABS edging around the tabletop. The 90x60x42 cm format makes the table easy to use, whether in a large living room or studio apartment.
Looking for durable and functional furniture that go well with your overall theme? Choose the very convenient Gavin coffee table with its stylish finish.
similar products - Tables