Arti armchair from ELTAP for a school library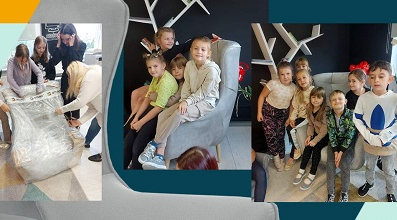 We are happy that one of our comfy upholstered armchairs arrived at a new library in the Henryk Sienkiewicz Primary School at Wierzchlas.
We do hope that the time spent on reading books, sitting in an Arti armchair from ELTAP will develop the imagination of young readers. We wish many interesting reading items and umpteen hours in company with our bestseller armchair. May our present be functional and fruitful for a long time! Have a good time!